Sons of Anarchy Cast and Creator Spill Season 5 Secrets, Scoop
by Matt Richenthal at .
Coming off a revealing panel at Comic-Con, along with a series of exclusive interviews with TV Fanatic, the cast and creator of Sons of Anarchy stopped by the Television Critics Association press tour yesterday.
What can we expect from Sons of Anarchy Season 5? Let's explore, character by character, shall we?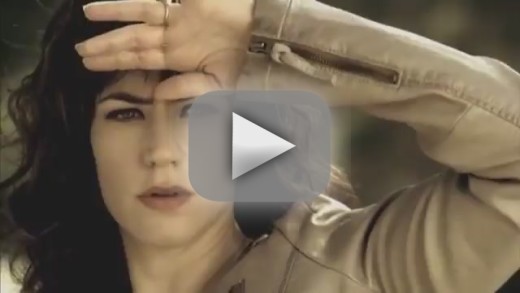 JAX isn't going anywhere. For a long while, says Kurt Sutter, who told reporters SOA will "definitely include Jax and perhaps Gemma and Clay" going forward, adding: "I don't think the show continues without Jax because it's his journey."

CLAY will be "the same guy, but dealing with a totally different set of circumstances," said star Ron Perlman. We know Season 5 action will pick up six weeks after event that concluded Season 4 and that Clay will be on Oxygen.

DAMON POPE: Played by Harold Perrineau and seeking vengeance against Tig for killing his daughter, Sutter said this character might not be the bad ass gangster fans are expecting:

"Pope [is] a guy who had come out of the streets and really changed the perception of who he was... I knew I wanted an actor who could play all those levels; that you would believe him in a suit and tie standing in front of a City Council meeting and at the same time, someone who had the depth and the ability to turn dark."

TIG: We'll likely meet his daughters, Fawn and Dawn, both of whom could be in trouble.

NERO PADILLA: Played by Jimmy Smits and described as someone Sutter had been "thinking of for a couple seasons." He went on:

"We landed on the idea of Nero being a guy who was an outlaw but from a different environment and a guy that was a little bit more of an older brother or potentially a mentor figure" to Jax.

GEMMA: Will hook up with Nero, as Katey Sagal says her outcast biker mama will see him as a "kindred spirit" during a time when she feels very lost.

"Gemma lost all the things that really mattered to her. Her marriage is falling apart, her son has now gone to the head of the table, which she always wanted, but her daughter-in-law is giving her problems, not necessarily including her. So she's falling apart through most of this journey."

Sons of Anarchy returns with new episodes on Tuesday, September 11.

Matt Richenthal is the Editor in Chief of TV Fanatic. Follow him on Twitter and on Google+.

Tags: Sons of Anarchy, Spoilers
From Around the Web