August 2012 News Archive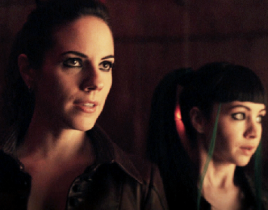 The war is on! The Garuda made his move and it came at a horrible cost for the Fae on Lost Girl's "Lachlan's Gambit." It's still not clear how The Garuda w...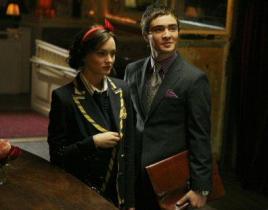 Gossip Girl Season One. The year that started it all. In honor of the repeats airing for the first time on the Style network, and the final season airing t...
In a word: WHOA. In two words: Really, Toby?!? Following Tuesday's shocking Pretty Little Liars summer finale, our Round Table team has gathered to breakdo...
Welcome back to the 1st annual Tournament of TV Fanatic! Earlier today, after more than a hundred thousand votes cast, The Mentalist's Simon Baker earned t...
30 Rock is getting ready to peel back another layer of beloved, effervescent redneck page-turned-janitor Kenneth Parcell (Jack McBrayer) in its final seaso...
Someone will die on the second episode of Hawaii Five-0 Season 3. The official CBS description for that October 1 installment has already given as much awa...
Kelly Overton must have a thing for violent creatures. The actress, who viewers saw a great deal of this summer on True Blood Season 5 (below), will next g...
We can't believe we're about to write this, but… Jennie Garth and Luke Perry have reportedly discussed costarring in a sitcom, with a rep for the ac...
Diane Neal has confirmed her return to NCIS. The actress will reprise her role as CGIS Special Agent Abigail Borin in Season 10, having booked an October e...
The Newsroom concluded one of the most buzzworthy seasons of any show in recent memory on Sunday. Was it positive buzz? Negative? Both at once, sometimes f...