Drop Dead Diva Creator Teases Lady Bodacious, Season 4 Finale
by Jim Halterman at .
Drop Dead Diva is enjoying one of its strongest seasons and while it ranks as the number-one drama across ad-supported cable in its time slot (according to a Lifetime press release) and regularly draws more viewers than Project Runway, creator Josh Berman and the long-running series still await that fifth season pick-up.
While fans do the same, Berman talked to Jim Halterman earlier this week and teased the upcoming season finale while also touting tonight's all-new episode, which features series regular Margaret Cho (Teri) revealing a musical persona named "Lady Bodacious."
-------------------------------------------
"Margaret is such a fun person to write for," Berman said. "She got nominated for an Emmy this year for 30 Rock and we thought 'I'd love to see her play a persona more like Lady Gaga,' which is a lot more like Margaret Cho, someone who is just bold and bodacious so out of that grew the persona Lady Bodacious."
Viewers will see Cho - as Lady Bodacious, remember -  sing a song called 'Restraining Order' that is a track she also performed on the Drop Dead Diva soundtrack. Berman added that Lady Bodacious is best described as "Lady Gaga meets early Madonna."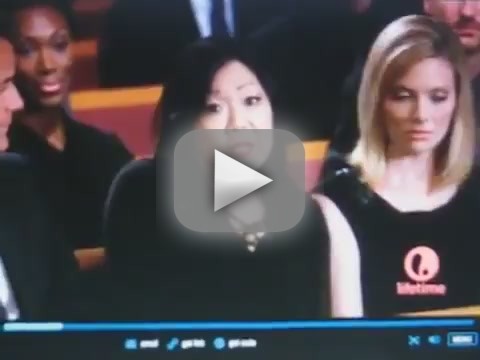 As for the rest of the season, Berman - who is pulling double duty these days as his new Fox drama, The Mob Doctor, readies for its September 17 premiere - promises big things leading up to the finale.

"We really bring the Grayson/Jane/Owen love triangle to a head. Owen returns this week and that starts off the trajectory for the end of the [season] and that will build to our best cliffhanger ever.... I can promise that the cliffhanger for season four is something that nobody will expect, nobody will see coming and it will change the direction of the show."

Jim Halterman is the West Coast Editor of TV Fanatic and the owner of JimHalterman.com. Follow him on Twitter.

Tags: Exclusives, Interviews, Drop Dead Diva
From Around the Web