Survivor: Philippines Cast Includes Former Facts of Life Star, National League MVP
by Matt Richenthal at .
CBS has unveiled the cast for Survivor: Philippines, and it includes a few familiar, unexpected faces.
Foremost among them - to television fans at least - is Lisa Whelchel, best known for portraying Blair Warner for many years on The Facts of Life. She now works as a motivation speaker.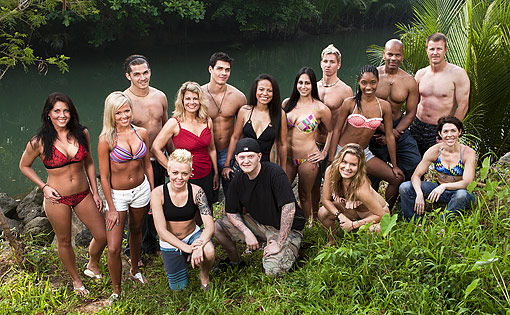 Also included among the 15 castaways: two past beauty queens and Jeff Kent, the 2000 National League MVP. They will all be divided into three tribes and we'll meet them for real on the September 19 premiere.

Take a look at the bios for each Survivor below:

Sarah Dawson
Age: 28
Current Residence: Silver Spring, Md.
Occupation: Insurance Sales

Katie Hanson
Age: 22
Current Residence: Newark, Del.
Occupation: Former Miss Delaware 2011

Jeff Kent
Age: 44
Current Residence: Austin, Texas
Occupation: Retired MLB Player

Dana Lambert
Age: 32
Current Residence: Winston-Salem, N.C.
Occupation: Cosmetologist

Carter Williams
Age: 24
Current Residence: Shawnee, Kan.
Occupation: Track Coach

Abi-Maria Gomes
Age: 32
Current Residence: Los Angeles
Occupation: Business Student

Roberta "RC" Saint-Amour
Age: 27
Current Residence: New York
Occupation: Investment Banker

Artis Silvester
Age: 53
Current Residence: Terry Town, La.
Occupation: Computer Engineer

Lisa Whelchel
Age: 49
Current Residence: Dallas
Occupation: Former TV Teen Star (The Facts of Life)

Pete Yurkowski
Age: 24
Current Residence: Holmdel, N.J.
Occupation: Engineering Graduate

Malcolm Freberg
Age: 25
Current Residence: Hermosa Beach, Calif.
Occupation: Bartender

Zane Knight
Age: 28
Current Residence: Danville, Va.
Occupation: Tire Repairman

Angie Layton
Age: 20
Current Residence: Provo, Utah
Occupation: Model/Student

Roxanne "Roxy" Morris
Age: 28
Current Residence: Brooklyn, N.Y.
Occupation: Seminary Student

Denise Stapley
Age: 41
Current Residence: Cedar Rapids, Iowa
Occupation: Sex Therapist

Matt Richenthal is the Editor in Chief of TV Fanatic. Follow him on Twitter and on Google+.

Tags: Casting News, Survivor
From Around the Web