The calendar has flipped to September and the unofficial end to the summer just passed us by. So why is there a celebration going on inside the TV Fanatic offices?
Because it's nearly fall premiere time!
In our latest pilot preview - having already covered such new upcoming shows as Beauty and the Beast and Elementary - Nick McHatton talks about Revolution, NBC's futuristic take on a world without electricity. Is it worthy of a spot on your DVR?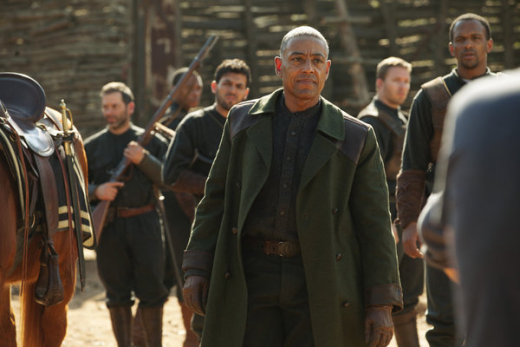 When it Airs: Mondays at 10/9c on NBC, starting September 17.

Who it Stars: Billy Burke, Tracey Spiridakos, Anna Lise Phillips, Graham Rogers, J.D. Pardo, Zak Orth, Maria Howell, David Lyons, Giancarlo Esposito, Tim Guinee, Elizabeth Mitchell, Derek Webster, Daniella Alonso.

What It's About: The world is changed after something causes all technological achievements to forever switch off. Fifteen years later we find that humanity has adapted, but the planet is now ruled by local militias and warlords rather than governments. The series revolves around the Matheson children and the people they've aligned themselves with as they try to reunite their family and find out what caused the lights to go out.

Why You Should Watch: While Revolution may feel like Lost (especially with the addition of Elizabeth Mitchell), the similarities are nonexistent. Revolution isn't focused on a conspiracy so much, but rather on telling a compelling story centered around its core family. This is one part family drama, one part mystery and one part swashbuckling - and it all adds up to one fun ride.

The premiere is incredibly imaginative with special effects that can rival Once Upon A Time, and it ends with a question that makes it impossible to ignore episode two.

Why You Might Not: It's on NBC for one, and aside from Chuck, what show of this genre has ever survived on the network for very long? Moreover, will the audience be ready to invest in another series of this scale? Or are viewers tired of being burned by dramas that have come before it?

Recommendation: A must-watch. Don't miss Revolution.

Nick McHatton is a TV Fanatic Staff Writer. Follow him on Twitter.

Tags: New Show Previews, Revolution