Vampire Diaries Scoop from The Source: Julie Plec on "Nuclear Fallout," BIG Stuff for Jeremy and More!
by Jim Halterman at . Comments
The Vampire Diaries Season 4 is off to a wild start, with Elena's transition into a blood sucker complicating matters for all around her and opening up some great stories for every resident of Mystic Falls.
In anticipation of tonight's "The Five," during which we'll attend a costume party and flash way back to the 12th century, TV Fanatic checked in with the woman behind it all: showrunner Julie Plec....
----------------------------------------
TV Fanatic: Were you and the writers nervous at all about taking that step of Elena becoming a vampire?
Julie Plec: We were nervous in that it was a choice that takes her in a very clear direction, and if the audience unilaterally decided it didn't like that direction and rejected it, we were pretty hosed. I think we had 'they did it in the books' excuse on our side, that gave us a little bit of confidence and, realistically, in the way that Twilight is always sort of its own little focus group of what works and what doesn't.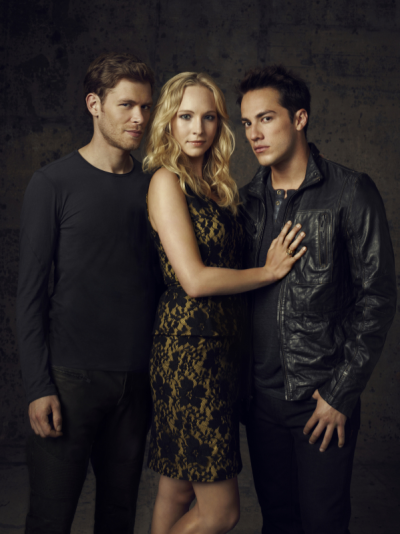 TVF:  On "The Rager," we witnessed Stefan's concern about his own past as a ripper and keeping himself grounded. How will that manifest in the coming episodes?
JP: What it's done is we're seeing the nuclear fallout of this big move. Elena's a vampire and so while we could very easily make the transition simple for her, instead we wanted to make the transition as complicated and as fraught as possible. Though we knew we wanted Stefan to be her hero, to really reaffirm all the ways and all the reasons why she chose him at the end of last year... we also didn't want it to come without its own difficulties and consequences for him, where he may not be able to be a true hero to her, because he, himself, is plagued by infinitely deeper problems that come with being a functional vampire.
We wanted to let Damon have the point of view, which, you know, for three seasons we all sort of rolled our eyes and clucked our tongues and shook our heads at Damon's logic and yet finally have him be the guy that's like, 'hey, I'm right, you all know I'm right. You all are living in fantasyland' and start understanding that Damon's reality is really the most rational reality at this point.
TVF: And that love triangle that's still alive, but are there some unexpected turns coming up?
JP: This is all I can say without getting myself into terrible amounts of trouble across the board. I think that people watching and paying attention to the seeds we've been sowing to probably chart the course of the next big turn that this triangle is going to have.
TVF: Phoebe Tonkin showed up last week as Hayley. How is she going to get in the way of Caroline, Tyler and maybe even Klaus?
JP: Hayley's presence is going to have a lot of surprises attached to it and why she's there [and] what her relationship with Tyler is. What she thinks about all of this and ultimately, the part she plays in a bigger game that's brewing between Tyler and Klaus as we move forward, it's towards closer to the middle of the season. So, we've just scratched the surface with her and there's a lot of surprises attached to her as we move forward.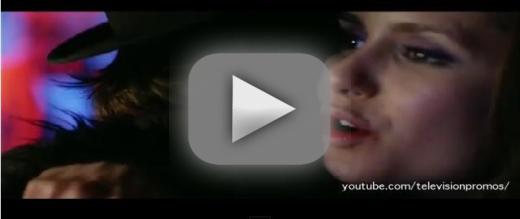 TVF: Jeremy seems to be on a nice journey now that he's possibly a hunter. What's coming up for him?
JP: Big, big, big stuff is afoot for our young Jeremy Gilbert. This season maybe the biggest storyline he's ever had and we just introduced the beginning of it with this appearance of the vampire hunter calling Jeremy a "potential." It has miles to go from there.

TVF: I love that Matt's had a nice piece of things in these first episodes. Is he going to get more involved in things moving forward?
JP: Yes. Matt's back on, he's just going to continue to be human and continue to always be there right in the middle of things and now Rebekah, of course, has her sights set on him, which is never going to end well. And he's determined to add value to our group and to his own life and don't think we're going to see Matt getting pushed around much. I think he's going to be a good friend. He's going to be a good fighter and he's going to be a good support system for everybody.

TVF: Klaus is now protecting Connor at least for the moment, so we're guessing that will be important this week, right?
JP: This episode that airs Thursday, Klaus sort of fills in the holes of the story that we don't know yet. About this tattoo that Jeremy saw, the centuries-long mystery that surrounds it and it's got some impact and a few... I would say it's got triple whammies!

TVF: Bonnie wasn't in this past episode, but are we going to see her soon?
JP: Absolutely. Episode 4 is kind of the beginning of Bonnie's journey for the season. She meets a new mentor, who's very intriguing and interesting and there is a handsome professor by the name of Shane, played by David Alpay, who's terrific. And it's just the beginning of a really, really tumultuous, dramatic and emotional year where Bonnie is really going to learn a lot about herself and what she's capable of and a lot of great things for her.

TVF: And her daddy's coming right?
JP: Her daddy's coming. We haven't seen the last of her mama. We've got some small romantic roads to travel. We've got some great witchcraft stuff that is always lurking. Is she going to tap back into that dark magic or stay on the side of good? There's all kinds of things coming down the pipeline for her. It's going to be a good year.

TVF: I'm always up for a Katherine sighting so might we have one in season four? I think she'd love to see where Elena is these days!
JP: All I will say is that we have not seen the last of Lady Katherine.

Jim Halterman is the West Coast Editor of TV Fanatic and the owner of JimHalterman.com. Follow him on Twitter.

Tags: The Vampire Diaries, Exclusives, Interviews