Nate: Let's go steal a dream.
And with those words, "The White Rabbit Job" was off and running with Nate, Sophie and the gang attempting to rehabilitate their mark (Charles Dodgson) instead of simply removing him. 
I have to give it to the production crew for this episode, it was a daring outing to put together. From the details of the con, to the dreamnasium that Hardison put together, this was an impressive outing. It just took me a bit to get use to the fish-eye lens look the camera was using to achieve some of the effects. 
However, once you got past the camera angles used to imply Dodgson's "loopy state," the underlying story was very well written and performed. Dodgson reminded me of a young Steve Jobs, with his black sweater and family value atmosphere.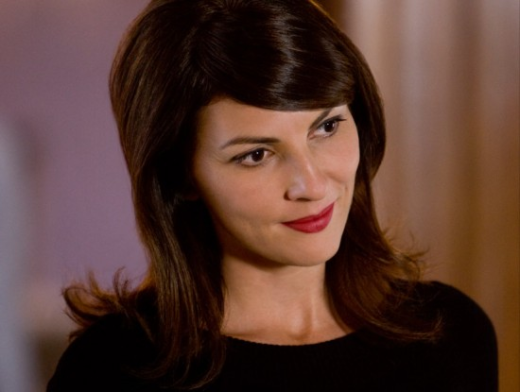 I really liked that Parker became the key for Dodgson's recovery; the base issue was so subtly masked that I was as shocked as Parker was when Dodgson called her Patience. 
On the other, less subtle hand, you had Eliot explaining that the drug mix they were going to use worked great unless the person took a stimulate right before. It wasn't hard to guess that Dodgson was going to drink an energy drink and breaking the con. 
As it turned out, breaking the con was exactly what Dodgson needed. Or, rather, he needed Parker to point the truth out to him in this Leverage quote:
Parker: What happen to Patience wasn't your fault, what happens next is. It's your life Charlie, make something of it. | permalink
That comment is a long way from the Parker we met in Leverage Season 1. I really like this Parker, she has learned to be more than just a burglar and has developed close relationships with people she considers family. I really hope that we get to see Parker shine again soon, she is so fun to watch when she's outside her element. 

Overall, it was a good episode. I was sad that we didn't get any mention of Eliot's new girl we met last week, but I'm willing to let that slide. Overall, I'm giving this episode 4.3 waking dreams. What did you think?

Jim G. is a TV Fanatic Staff Writer. Follow him on Twitter.

Tags: Leverage, Reviews