With new shows and seasons popping up all over the TV landscape, this week's Notebook is full of scoop from Dallas, FX's new spy thriller The Americans and Spartacus, as well as an update on how to keep Drop Dead Diva alive. Let's go!
DALLAS The shocker of the Dallas Season 1 finale was that sweet victim Rebecca was more sour than sweet when we found out she's the daughter of JR Ewing nemesis, Cliff Barnes - and we'll get right to it in Monday's Dallas Season 2 premiere.
"Rebecca last season was playing parts. She's a con artist," Julie Gonzalo said over the phone. "I think that she was just trying to make her father proud in many ways. And I think that this year that changes are that is now herself. She is now her true self. She is Cliff Barnes' daughter. Her name is Pamela Barnes. She walks into a room and is now who she needs to be. And then it's there's a lot of honesty behind the role this year."
Be warned that just because we know who Rebecca really is doesn't mean the mystery is over: "There's going to be a lot of revelations this season that are going explain why things happened the way they did for her and why she did the things she did last season." Count me in!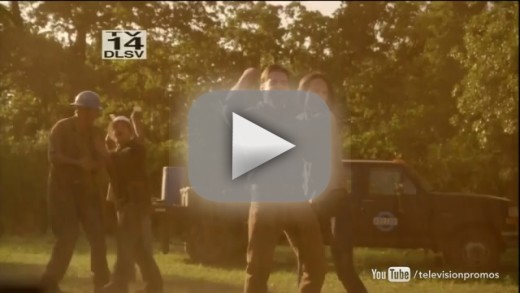 THE AMERICANS Some actors may be concerned for their own safety when doing fight choreography but for Keri Russell (who co-stars with Matthew Rhys) she was more concerned for the safety of the stunt man she was unleashing her well-trained kick on during a scene from FX's new series, premiering next Wednesday.
"It was terrible to do," she said at the TCA panel earlier this month. "The guy who I actually kicked in the head actually looked at me…you know, there's no pad. I'm kicking his head into the wall. He said  he looked at me, grabbed me and said, 'Listen, do it, and do it right because, if you mess it up, we're going to have to do it again, and then I'm going to be pissed.'"
Being a well-trained actress served Russell well, as she explained: "I just had to shut the world out and just do it. That's kind of the cool part of this job is experiencing that kind of masculine aggression. You know, it's cool."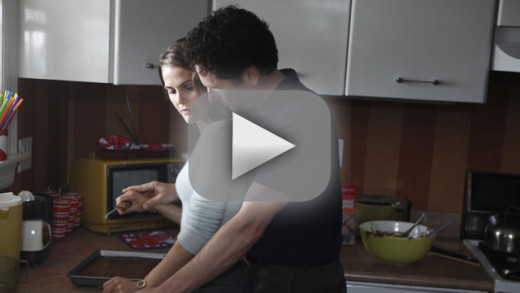 SPARTACUS WAR OF THE DAMNED Creator Steven DeKnight will be the first to tell you that he's well aware that liberties have been taken with adding Julius Caesar in the final season (which kicks off tonight on Starz): \"Everything in the show with Caesar is fictional," he said on a press call last week. "Although we do frame it with actual events from his past and we make references, very sly references to what's coming in the future for Caesar."

The bigger challenge, though? Finding an actor to embody such a known historical figure. 

"This was a hard, hard role to cast because I had a very specific thing in my head for Caesar. He had to have a presence, he had to look like he would be a threat to the other gladiators. And most importantly, he had to have this shrewd intelligence in his eyes. Really like a shark that was constantly, you know, thinking and looking for his next move."

The lucky actor? Todd Lasance, who I can attest owns the role when he pops up in the season's seconnd episode.

"From the moment you first see him on screen," DeKnight said, "it is a different interpretation of Caesar that I think the audience has ever seen. And I think very right for this time period."

DROP DEAD DIVA Still not happy that Lifetime has passed on a fifth season of the fan favorite? All hope is not lost yet. I checked in with creator Josh Berman yesterday who shared: "I'm committed to getting Drop Dead Diva back on the air by summer. The fans have been beyond fantastic. There are numerous on-line petitions to save the show with thousands of signatures and as well as amazing YouTube fan-videos in support of the show. I'm receiving thousands of tweets in support of Diva and we've been trending. And most surprising, our Facebook numbers are continuing to rise at a record rate. I've never seen a fan base like the Diva fans. The actors and I are committed to season 5. Sony is investigating various scenarios - we're not ruling anything out. I hope to know more soon!"

In other words, this Diva may not be dead after all!

That's a wrap for this week! Anything else you're dying to know about your favorite show? Leave a comment here or you email me directly at jim@jimhalterman.com. And remember: follow @TVFanatic for all your TV scoop!

Jim Halterman is the West Coast Editor of TV Fanatic and the owner of JimHalterman.com. Follow him on Twitter.

Tags: Dallas, Spoilers, Jim's Notebook, The Americans