After hitting ratings last week that were on-par with its premiere, Nashville is heating up with this week's "You Win Again."
With so much brewing on the ABC series, it's a good thing TV Fanatic grabbed some time with series creator Callie Khouri and actor Charles Esten (Deacon) at the recent ABC TCA party to get the scoop on where things are heading.
In tonight's episode, there's a big celebration for the Rayna/Juliette hit single "Wrong Song," but does that mean these artists are now BFFs, especially after the tension on their tour?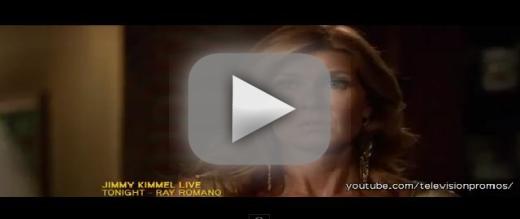 "Rayna looks at Juliette as somebody who's gotten where she is very fast and doesn't really know what she's got and is kind of an irresponsible teenager," said Khouri, adding that Juliette is also "at a place where she's wanting to grow up and expand her audience and do different kinds of music."

While they may have a hit single and successful tour underway, don't expect the tension to ease up.

"They keep one eye on the other one at all times," Khouri explained. "I think they'll start to develop a better understanding of each other, but I don't think they're going necessarily be best buddies."

And now that Deacon has left the Revel Kings, Esten revealed that he'll be back in the mix in Nashville - and that includes penning a new song with Panettiere's character.

"Juliette is already engaged in a battle to try to figure out who she is beyond her younger audience and those songs that she did when she was starting," Esten explained. "She wants to mature and grow up as an artist. We write another song together and all I can say is [Hayden] just really does a wonderful job on it and it's another step in her character."

Can we expect them to fall back into bed, though?

"You always see older men with younger women kind of relationships used as a way to prop up the guys," Khouri said. "But with this I wanted to show more of what really would happen. She's old for her years and immediately he has to deal with her humanity. She's got this very screwed up family situation so it ends up being way more complicated than getting to be with this hot young girl."

While we've seen Deacon be there for Juliette in the past, this time around the result for the twosome may be different.

"He really has to, right away, deal with who she is as a person. To me, that's an interesting way of looking at a May-December kind of relationship," Khouri said, adding that Deacon will ultimately decide to "move it into a more friend place because it's more comfortable for him."

As for what will be the outcome of the already-shaky marriage between Rayna and Teddy, the newly elected Mayor? Khouri admitted she doesn't have that answer… yet: "You know what? We don't know. We have not made that final decision but they are going to be on the rocks."

And while Esten wouldn't reveal whether Deacon and Rayna find each other again in the coming episodes, he did say "it is tricky because you can see the undeniable bond but then also there's a husband, there's a family, there's kids involved so [he's] fighting and struggling to do the right thing and not watch it all spin out into space."

Jim Halterman is the West Coast Editor of TV Fanatic and the owner of JimHalterman.com. Follow him on Twitter.

Tags: Exclusives, Interviews, Spoilers, Nashville