PTC Calls Out Scandal for "Graphic and Disturbing" Torture Scene
by Matt Richenthal at .
Forget anything having to do with Olivia and Fitz. Scandal is now making scandalous headlines off screen as well as on.
Following the intense torturing of Huck on last Thursday's "One for the Dog," the Parent Television Council has come out with a statement that takes issue with how this ABC drama depicted such a "graphic' and violent scene.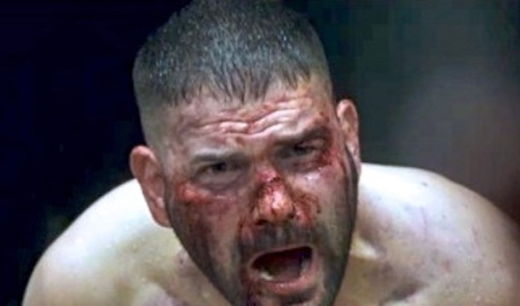 "On the very same night that Vice President Joe Biden met with entertainment industry leaders to discuss the issue of media violence and its impact on children, ABC - the television network owned by a company named for Walt Disney - aired an intense, explicit and bloodied torture scene during its show Scandal," the PTC wrote.

In light of the tragedy at Sandy Hook Elementary School, the issue of violence in the media has been more prominent than ever, as the group continued:

"For nearly three minutes, viewers were subjected to graphic and disturbing scenes of a man struggling to breathe while being waterboarded, his nose being broken and his face beaten into a bloody mess, blood spattering on the walls, and being kicked and beaten into submission."

Read the full statement on the PTC website and respond now: Did Scandal go too far? Should shows play it extra safe and calm these days?

So far, neither ABC nor Shonda Rhimes has commented on the organization's criticism.

Matt Richenthal is the Editor in Chief of TV Fanatic. Follow him on Twitter and on Google+.

Tags: Scandal
From Around the Web