CW Casting Scoops: John Benjamin Hickey! Celia Massingham! Eliza Taylor!
by Matt Richenthal at .
The CW has cast three key role in three of its upcoming pilots.
FIRST, Tony Award winner and The Big C star John Benjamin Hickey (pictured) will anchor Blink, portraying a father in a coma-like state (following a car crash) who cannot speak or move - but can see and hear. The character will narrate the series.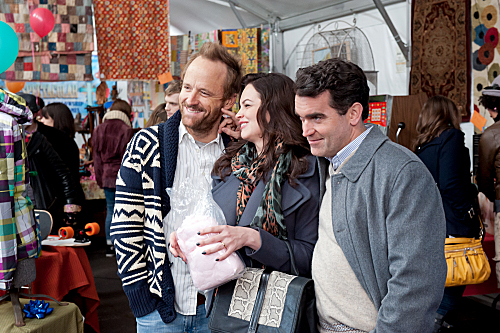 SECOND, Celia Massingham will star opposite Yael Grobglas in The Selection, a futuristic drama that centers on a young woman (Grobglas) chosen by lottery to compete against 25 other women for the right to marry the Royal Prince.

Massingham will take on Celeste, another contestant in this Hunger Games-like battle.

THIRD, Deadline reports that Eliza Taylor has been cast as the lead in The Hundred. The Australian will play one of the juvenile delinquents sent down to earth after all of civilization has been destroyed, as the occupants of a space station are anxious to learn if the planet can be saved.

It's unclear, of course, if any of these pilots will go to series - but one spot on The CW schedule has been opened up: 90210 is ending this May.

Matt Richenthal is the Editor in Chief of TV Fanatic. Follow him on Twitter and on Google+.

Tags: Casting News
Related Stories