Let's unfortunately get this out of the way: NBC is yet to pick Parenthood up for a fifth season.
But assuming this does take place, most of the time spent last night at the show's Paleyfest panel was focused what storylines and developments fans can expect to see from the Bravermans this fall.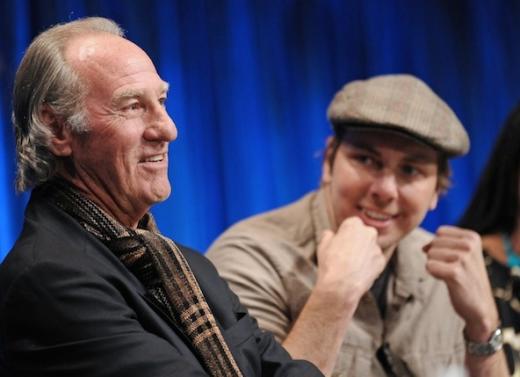 "There will be a time jump, like in real-time or somewhat close to that," producer Jason Katims told the crowd of what he has in mind.
He also made it clear that he hopes to have Matt Lauria return as Ryan, schedule permitting: "I absolutely loved the dynamic between [Amber and Ryan] and I would love to continue that storyline... [But] Matt may or may not be available next year, so we'll have to see what happens."
Looking back a bit on Parenthood Season 4, Lauren Graham surprised some attendees by saying Sarah didn't end up with Hank in the finale. Not exactly, at least.
"I saw it differently," the actress said. "I felt that the finale left it open. Sarah made a choice and then Hank's like, 'I'm moving to Minnesota,' so to me there was a lot of energy in both areas. I did not view it as [she] chose one or the other necessarily."
Other tidbits of interest:
"Drew is going to Berkeley," Katims said of that character's status on a potential Season 5. "He's in town.
Neither Dax Shepard nor Joy Bryant were too enthused when they read about their fictional couple having a child. "Our baby's going to sleep a lot," they joked.
Katims was "blown away" by Miles Heizer's performance in the controversial abortion storyline and added of the storyline: "It's a tricky subject matter, but I felt in my gut that it was a story I wanted to tell. We set out in a way to make sure we were accurate, but to also be very sensitive. I didn't want to politicize it… We wanted to get underneath the story and tell them in a way that we feel is as real as possible."