Some of our favorite TV characters have it all. Impressive careers, nice homes, cool cars, even great hair... but the one part of life they frequently get wrong is love.
So we here at TV Fanatic have decided to take the time to steer them in the right direction. Will they listen? Doubtful, but at least we can say we tried. Isn't that right, Olivia Pope?
Who needs our help this week? NCIS' Tony DiNozzo. Read on for our open letter to the beloved CBS character...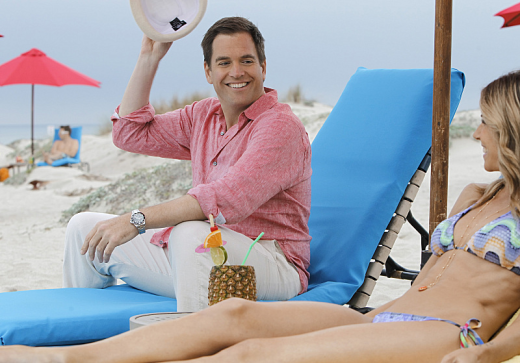 Dear Tony,

In a word, your history with love has been horrendous. It can probably all be linked to the death of your mother at a young age and your somewhat absentee con man of a father.

Yes, being left at the altar by ex-fiance Wendy was a tough break and since then you'll have to admit that most of your affairs have been superficial at best. 

Your friendship and flirtation with fellow Agent Caitlin Todd certainly had potential... if a bullet hadn't ended her life much too soon.

And despite your protestations to the contrary, it appears your most emotionally open relationship was with Dr. Jeanne Benoit. You even told her you loved her and I'd bet money you meant it. Too bad you were undercover trying to bring down her notorious arms dealer Daddy. That would kill anyone's romance.

That leads us to fellow Special Agent Ziva David. Even a blind man could see the chemistry between you two. You never fail to challenge one another. You always have one another's backs and you've both been known to get more than a hint of the green eyed monster when the other's love interests come around.

To say your relationship is complicated is an understatement, but that doesn't mean you couldn't be much more than colleagues. More than friends. After all of these years, doesn't that unresolved sexual tension drive you to distraction? 

Way back in "Truth and Consequences" you were under the influence of truth serum and you warned Ziva not to ask questions she didn't really want the answers to. Perhaps it's time to man up and volunteer the information.

As much as you may bristle at your father's somewhat dishonest and promiscuous nature, it appears your own love life has begun to resemble the man's more than you'd probably like. Isn't it time to make a change?

Tony, if you truly have feelings for Ziva, it's time to put it out there. If she's not interested, she can say so and then you can figure out how to move on. If she is, then you two can work together to balance your personal and working relationship.

If working for NCIS should have taught you anything it's that life is too short. Tell people how you feel while you have the chance.

What do you think? Should Tony take a chance on love with Ziva?

C. Orlando is a TV Fanatic Staff Writer. Follow her on Twitter.

Tags: NCIS, Commentary