The Notebook is getting emptied this week from Florence, Italy where I've been this week covering the world premiere of the new Starz drama, Da Vinci's Demons.
The ambitious and beautifully crafted series stars Tom Riley as Leonardo Da Vinci and comes from the mind of acclaimed writer/director David S. Goyer, who you may know for his rejuvenating of the Batman franchise.
Here are some snippets from my chats with Goyer and the cast of the new series, which premieres next Friday at 10 p.m., right after the series finale of Spartacus: War Of The Damned.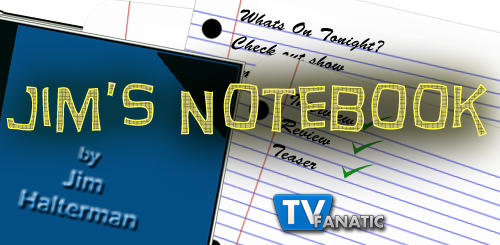 David S. Goyer: While it may seem that the worlds of Batman and Da Vinci's Demons are vastly apart, Goyer believes they're closer than expected. He was an early fan of Bob Kane, who created the Batman comic book, and said, "I had read as a child that [Kane] had based the designs of Batman's cape on Leonardo's ornithopter, so I was aware of that before I was aware of the 'Mona Lisa' or 'The Last Supper.'"
But two and a half years ago, he said, the idea for this series was born out of a "very bad experience" he'd had with the ABC series FlashForward: "I was very bitter about television because I felt that I'd had a lot of creative interference on FlashForward and Chris Albrecht [head of Starz, formerly of HBO] said 'we give our creators a lot more freedom."
Goyer also said he also talked to David Milch and David Chase about their positive experiences working with Albrecht at HBO and when Starz said they wanted a "Batman Begins version of history," a television series was born.
Tom Riley: One of the biggest questions in the show has been about the sexuality of Da Vinci, which some researchers say was either gay or bisexual. How much will we see in the show? Riley was very upfront in saying "what we certainly don't want to ignore is something that could potentially make him a far more interesting and complex character and, of course, because issues of sexuality at that time were potentially a matter of life or death so that will feed into the show but we strongly believe that he wouldn't be confined by expectations and what to a normal man might seem off limits, nothing is off limits to Leonardo."
Da Vinci is also portrayed as quite the arrogant man, but was that a challenge for the British actor to play?
"You feel slightly that some of the pressure is taken off because he didn't care. It's the thinking that if you're constantly the cleverest man in the room and you're constantly frustrated by everyone else in the room but really you aren't too concerned about how you're perceived."
Riley said he tried to open Da Vinci up emotionally for the audience with the "moments of vulnerability. There are moments where you really see what drives him, what upsets him and what throws him off balance and that's where I could earn the slightly more 'dickish' bits."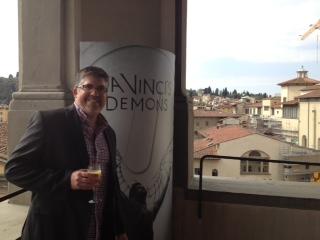 Laura Haddock: As Lucrezia, the gorgeous – but mysterious - mistress to Lorenzo Medici and the object of Da Vinci's affection in the pilot, Haddock loves that the character is very complex and not an easy puzzle to figure out: "Lucrezia is different with everyone she meets because she has to be. So every time I'm in a scene whether it's male or female you see a different side to her personality. I honored her as a character and her different traits and her personality and tried my best to portray those in the moments." 
As for what draws her to an equally complex like Da Vinci, Haddock explained that Lucrezia experiences something new with the artist: "She didn't really have anyone she could be honest with and herself with and let her guard down with because of this thing she's holding onto and driving her…nobody has ever looked past the aesthetic with her," she said, "and [Leonardo] looks straight through her and into her heart and into her soul and no one's ever done that with her before and so suddenly that ignites a flame inside someone's heart and that's really difficult to put out and it's dangerous for her to use her heart."
Blake Ritson: While it may seem that the dashing and handsome Count Riario is the villain of the series, Ritson said that Goyer corrected him early on from using the 'v' word. He said Goyer told him, "'He's not the villain, he's the primary antagonist, he's the nemesis' but," Ritson said, "he's driven by such a pure belief in the Divine. He genuinely believes he's a crusader, that he's this soldier of God who wants to save the souls of all of Florence."
Viewers will see early on in the pilot that there are severe acts that could make Riario seem villainous, but the actor explained, "cruelty is a part of his methodology if he has to extract information it's almost like an expert in rendition. It's just by any means necessary. It's just how he operates."