The 2012-2013 television season is behind us.
And while the TV Fanatic staff is looking forward to a number of summer shows, we're also taking a few moments to look back, answering one simple question below: What was the best finale of the past season?
Scroll down for a number of responses and then vote on your own...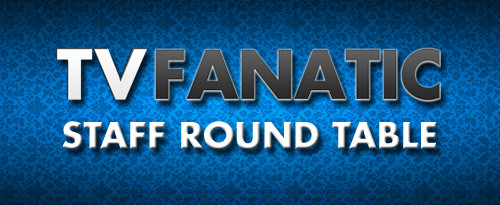 Miranda Wicker: This isn't even a question: Scandal. There was resolution. There was a setup for season 3. There was one hell of a shocking revelation and cliffhanger. Hands down, that was how to end a season.

Jim Garner: Nashville. Honestly, I spent the better part of that episode in tears for one reason or another. So powerful!

Chandel Charles: Scandal and Revenge were both doozies for me. So they definitely top my list for non-cable drama season finales.

Leigh Raines: My obvious choice is Scandal. That white fedora and the end reveal… sigh. What will i do without my gladiators all summer? Honorable mention The Vampire Diaries: really brought it back for the final episode.

Lisa Palmer: The Americans. Another great setup for a second season and the best use of a song in its final moments: Peter Gabriel's "Games Without Frontiers."

Carla Day: Arrow's finale was flawless. It was action-packed from start to finish with the race to save the city. The thriller aspect of the show and the finale provided the framework for the real heart of the series. The personal interactions, choices, and sacrifices were the driving emotional force that pulled at heart strings from the start to finish. It was never predictable and that means that the good guys don't always win.

Carissa Pavlica: Arrow, for going completely against what the audience would expect of a comic book setup by killing the hero's best friend and not falling for his father's rhetoric, saving the girl despite her devotion to said friend and losing his own life in the process. They essentially turned the formula on its head and made it work beautifully. Sad for viewers, brilliant for the show.

Lisa Palmer: The Good Wife. It completely reset a series that was in danger of growing stale. Now I can't wait for the next season!

Nick McHatton: Grimm! It's a complete game change for the show and I don't know if I can wait for the season premiere in the fall.

Kate Brooks: Elementary featured the Irene Adler/Moriarty jaw dropping reveal. Epic.

YOUR turn, TV Fanatics: What was your favorite finale from the past month?

Tags: Round Tables
Want more Round Tables?
Sign up for our daily newsletter and receive the latest tv news delivered to your inbox for free!
From Around the Web
More From TV Fanatic
Welcome to the Pretty Little Liars Season 5 Episode 5 round table! Gather around now!
Gather around, True Blood fans! We're here to discuss and debate Season 7 Episode 3!
Join us for the Pretty Little Liars Season 5 Episode 4 round table! Gather around now!
Our Days of Our Lives round table with MyHourglass debates Eve vs. Jennifer, Sami's master plan and who was their favortie shirtless Salemite.
---