On the day of the Suits Season 3 premiere, we're back with more major scoop from our set visit in Toronto last month.
Having already spoken to Meghan Markle and Rick Hoffman, along with Sarah Rafferty and Gina Torres, the following interview features excerpts from our chat with Patrick J. Adams himself.
What can we expect from Mike this summer? Who may be involved in a new romance? What personal tidbits will come up? Scroll down for the highlights from our Q&A with the star...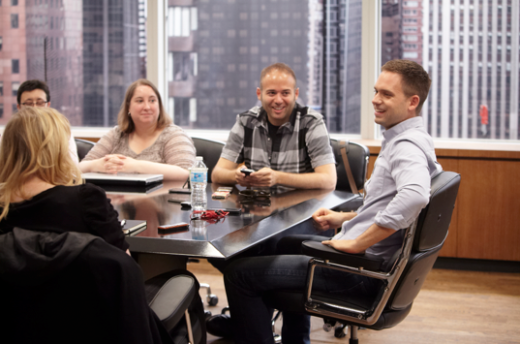 Suits Season 2 saw Mike's world fall apart at the seams. From the death of his grandmother to betraying Harvey on finale, the character also faced the potential of losing Rachel as well, a loss he was wholly unwilling to suffer. The moment resulted in an unexpected consummation of the Mike and Rachel relationship in the Pearson file room.
With all those different plots in play, what's next for our favorite non-attorney?
"In order to survive and keep people's interest, Mike needs to grow and evolve and I think that the character of Mike needs to grow up kind of every season a little bit more," Adams said.
What will this growth and maturity mean for salvaging his relationship with Harvey?
"You see Mike sort of trying to resolve the conflict in a way [that's] a little bit more mature," the actor added. "This year he's kind of holding his ground and saying he's sorry, but also trying to explain himself and where he's coming from."
Mike certainly has a lot of explaining to do with Rachel now that he's revealed his secret - and Adams was frank about its consequences: "[The relationship] makes a big change in Mike's life because it's a mature, really loving relationship... the walls have been broken down, he's opened up to her, he can be honest with her, she's so smart and in control of her own life and she's becoming a lawyer."
As a result, the pressure will be off Mike a bit going forward.
"He has his own life, he has someone to trust," Adams said. "Harvey becomes like the mentor professionally but not personally... I think anybody who's using Harvey Spector as a personal mentor might be in for some trouble."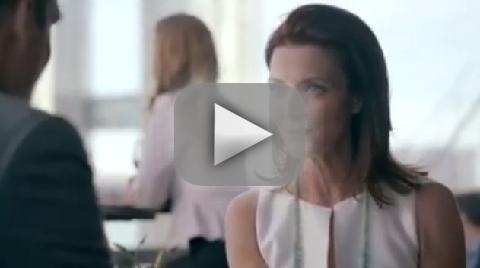 If there's one place one might want to use Harvey Spector as a mentor, it would be in his impeccable style. The wardrobe of Suits is almost like its own character, so when Adams expressed his initial reservations about wearing this garb in general, it came with a great story.

It all started with Patrick's mom wanting him to attend private school in Toronto where suits are a staple.

"She wanted me to like and she kept saying 'I want you to wear suits to work every day, you know you should be wearing suit - that's what your destined for," Adams explained. "I said 'I will never, ever wear a suit to work every day,' so now she comes to set and sees me every day in a suit and she laughs and she looks at me and she just laughs and laughs and thinks 'I got you.'"

Yes, Patrick, and we're so glad she did!

Stay Tuned to TV Fanatic for more from Patrick, including scoop on Louis and the British invasion. And don't forget to come back throughout Suits Season 3 interviews, recaps, quotes, reviews and more regarding this USA Network hit.

C. Charles is a TV Fanatic Staff Writer. Follow her on Twitter.

Tags: Interviews, Suits, Set Visits, Spoilers