Anyone can have a bad day.
At least that's what Angela wrote on the donation cans in the hopes of collecting for Jane's legal defense fund. How many quarters does it take to reach the $25,000 to pay the retainer for Maura's high priced attorney?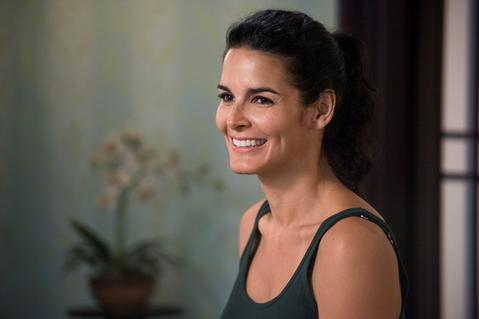 "Somebody's Watching Me" featured a lot of depressing undertones and, if it weren't for the wonderful characters involved in the story, it could have left me feeling as bad as Jane without her coffee.
First off, no day starts well when you watch the people who ordered behind you get their coffees first. Been there, done that and it's always irritating, especially when you haven't had your first caffeine hit of the day.
I wondered what was worse: Jane being hit with a police brutality suit for spilling coffee... or having to deal with a frivolous lawsuit without the legal backup from the city of Boston.  
But I couldn't have been happier to see skeevy Gilbert and his crazy, YouTube-loving girlfriend get hauled off on fraud charges. The evil little weasels were willing to destroy a woman's career in order to steal her apartment. Perhaps the view from their cells will be more to their liking since the one from their first floor apartment didn't meet their standards.
The story of Daniel and Leroy was sad in many ways. Leroy was a lonely, misunderstood old man and Daniel was one of the few people who seemed to genuinely care about him. So as a reward for checking on his friend, Daniel got his head bashed in. Sometimes life just isn't fair.
And as if Leroy didn't have enough issues with paranoia, his neighbor was stealing from him to make a few buck off of eBay. It's always nice to know you can count on your neighbors to be there for you. 
The drone story was a little over the top, but perhaps not as much as Frankie and Frost gawking over the new rookie. We get it. Officer Charlotte aka Charlie, Hanson is hot but these two acted like they'd never seen an attractive woman in uniform before. Then again, they were playing with the "toys" in the cellar like they were 12-year olds on a treasure hunt so perhaps I shouldn't be surprised. 
Frankie and Frost were blatantly staring at Charlie's ass and skeevy Gilbert was unable to meet Jane's eyes as she pointed out in this Rizzoli & Isles quote…
Jane: Did he just look at my boobs?
Maura: 47% of men look at a woman's breasts during a conversation. | permalink
What about the other 53%? Are they simply unable to converse while staring? Seriously, though, between Frost and Frankie's behavior and Tommy's ridiculous interview it seemed Korsak was the only male who didn't lose IQ points during this episode.

But despite what was going on around them, Jane and Maura were there for one another, as Maura posted a Nice Jane video to combat the Mean Detective Jane video that had gone viral. Of course only 11 people cared about Nice Jane, but it was an admirable try anyway.

At the end, I realized that this episode hadn't followed up at all on the Paddy Doyle trial or Hope's testimony. Will we get to know exactly what happened? Is the trial ongoing or are we suppose to assume Paddy was sentenced to prison. Hopefully we'll find out sometime soon.

C. Orlando is a TV Fanatic Staff Writer. Follow her on Twitter.

Tags: Rizzoli & Isles, Reviews