This recently just in; Jim Beaver will return in some capacity on Supernatural Season 9.
This even more just in: So will Felicia Day!
The actress, who has appeared on three episodes of The CW hit as Charlie Bradbury, surprised Comic-Con attendees today when she appeared halfway through the show's panel and told fans:
"I am thrilled to be back. I think it's always amazing when you have a gift of a character that you just want to play all the time, and I'm so blessed to be working with these very amazing men with excellent hair."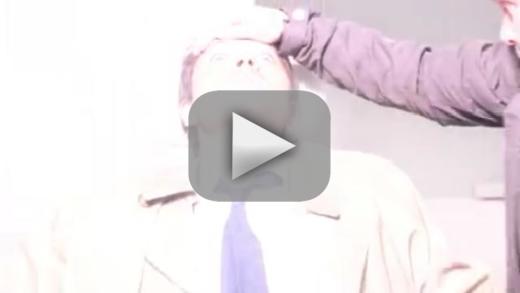 The focus then turned to what can be expected on Season 9, following a Supernatural Season 8 finale that featured a number of angels falling from the sky.

"We're going to learn pretty quickly that a world full of fallen angels is pretty much a free-for-all," teased showrunner Jeremy Carver. "It's not one unified body. We've got lots of angels out there with lots of different agendas and many are feeling lost and scared and vengeful, and I think it's lending itself to some really exciting and wonderful character moments for all of our characters to be dealing with."

The Winchesters will be "knee-deep" in angels this year, Carver added," while more attention will be paid to the Men of Letters.

Misha Collins will also be back as Castiel, though his powers will not be once they once were.

"There's a shift in the dynamic there in terms of how he can be utilized by the brothers at the outset of the season," said the beloved actor. "And I think that for Castiel's arc as a character this season it is going to  be an immensely rich tapestry to explore, his becoming human."

Along those lines, Collins promised a "great bathroom scene" in Season 9. For real.

The bond between Sam and Dean will be "stronger than ever" after the decision they made to stick together last year, but there will also be fallout from that choice, "particularly at the beginning of the season," said Carver.

Finally, Mark Sheppard gave us a general idea of what we can expect from the ever-evil Crawley: "Whatever happened to Crowley at the end of Season 8 has had a profound effect on him, whether he likes it or not. And hopefully we'll go on a little journey to find out what kind of effect."

Supernatural Season 9 kicks off October 15 on The CW.

Matt Richenthal is the Editor in Chief of TV Fanatic. Follow him on Twitter and on Google+.

Tags: Supernatural, Comic-Con, Spoilers