Emmy Watch: Morena Baccarin on First Nomination, An "Impossible Situation" on Homeland
by Jim Halterman at . Comments
We're only two episodes into our 2013 Emmy Watch series and there's already a theme developing.
Last week's profiled star, Anna Chlumsky, had her baby just before getting her Veep nomination - and this week we talk to Homeland's Morena Baccarin, who is currently pregnant.
Nominated for her role as Jessica Brody on Showtime's acclaimed drama, Homeland, Baccarin nabbed a Best Supporting Actress In A Drama nid and will go up against Breaking Bad's Anna Gunn, Downton Abbey's Maggie Smith, The Good Wife's Christine Baranski, Game of Thrones' Emilia Clarke and Mad Men's Christina Hendricks on September 22.
I recently grabbed some time with Baccarin, who talked about the nomination, what we can expect from Jessica in Homeland Season 3 how she feels about her Sci-Fi fans from her days on Serenity and V...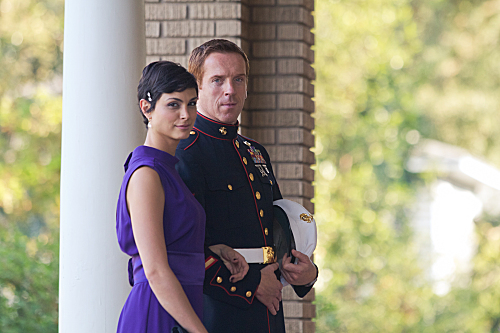 TV Fanatic: Let's talk about Emmy stuff first. Do you submit like an episode or is it kind of collective clips. How did that actually work?
Morena Baccarin: To be honest with you, for the nomination I'm not sure what you submit or if you submit anything, and then I guess once you're nominated you submit a favorite episode. I think they look at the character arc through the episode.
TVF: When you go back and look back even if it was just from last season, does it seem like a long time ago?
MB: You know, it's funny. It does seem like a long time ago because so much has happened on the show. It's fast paced and also it's intense and the story, to me, feels like last season's story because we're already halfway through this season, season three. It feels like so much has happened to this woman.
TVF: Jessica definitely does not have it easy. Where were you when you found out you had the nomination?
MB: I was in Charleston, actually with my husband. We were on vacation. We decided to take a little bit of a vacation, and, to be honest with you, I completely forgot the day that nominations were coming out. I had no idea…so, the phone started ringing at nine a.m. I was really just waking up. We had a late dinner, a wonderful time, and my first thought was, 'Who died?' A horrible thing, but when you get that many phone calls all at once, you kind of wonder, it's got to be bad news.
TVF: Right, right. I'd be the same way. Is it too soon to talk about what you might be wearing on Emmy night, especially in your pregnant state?
MB: Yeah. We're just still figuring that out. It's going to be challenging, but it's hard to tell exactly how big I'm going to be. We're just doing our best to figure it out, and it'll be something I imagine, flowy in some way.
TVF: In the new season, Jessica is dealing a lot with what her daughter is going through. Do you think Jessica blames herself for any of that or is she just trying to make the situation better?
MB: I think she blames herself somewhat. Obviously, I think any parent would. I think the situation is so beyond her control. It really and truly is an impossible situation and I think she's done a great job at keeping it together as much as possible and of course it's going to affect her children and her family.
We just shot a really beautiful scene I have with Dana where I just finally let go and grieve and say, 'I'm so sorry. I did everything I could and tried really hard not to drag you guys into this.' I mean, it's impossible. She's basically at a crossroads where she's just reacting to things that are happening to her.
TVF: Is it safe to say you do share some screen time with Damian [Lewis, who plays Brody] this season because I know he's not in the first episode? Do you have scenes with him?
MB: I haven't yet so I'm not sure where it's going at the end of the season, but so far Jessica and Brody have not seen each other.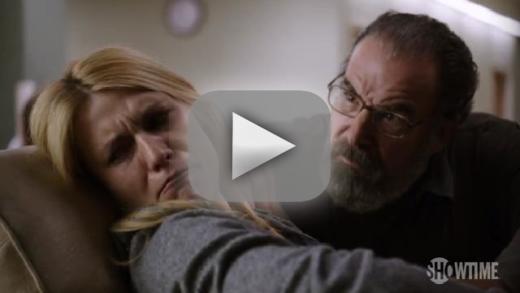 TVF: Does Jessica have somebody she's kind of leaning on just for moral support?
MB: Her mom makes her appearance this season. So that's definitely somewhat of a support system, but she's not somebody who relies on people. Even last season, where Mike (Diego Klattenhoff) was both willing and able to be there for her. She still kind of pushed him away…I think she stands on her own and tries to clean up her own mess.

TVF: I know you have a lot of Syfy fans. What is it about sci-fi fans that you think are different from other fans because I see them at Comic Con and other events and it seems like such a different kind of fandom. Do you see it that way?
MB: Absolutely. They are the most loyal fans you'll ever find. They follow you from show to show…they create games and role-playing things and it's really fun for them. It becomes a real community to share the love between fans. It almost is not really even about us or about the actors in it. It's more about the experience for them. I find that really fascinating and really cool that they really delve into the roles and the characters in some ways more so than we do.

TVF: That's great. Do you hear mostly about Serenity or is it still about V or is it kind of a mixed bag of what you hear from those fans?
MB: It's a mixed bag these days between Homeland and Serenity and Firefly and V and everything. So like I said they're so, so loyal that they literally just will follow you from place to place no matter what you're doing. It's really cool.

TVF: Would you like to do more comedy down the line because I know you have a good sense of humor just from reading your tweets and seeing you on talk shows and stuff. Is that something you'd like to do more of, maybe down the line?
MB: Yeah. I would love to. I did a little comedy called Back In The Day. Mike Rosenbaum (Lex Luther on Smallville) directed it and that was really fun to do. It's coming out by next year, but I would love to do more comedy. I think it would be a really good change of pace for me. After a season on Homeland, a good laugh is really welcome.

The 65th annual Primetime Emmy Awards airs September 22nd on CBS. Homeland premieres its third season on September 29th on Showtime.

Jim Halterman is the West Coast Editor of TV Fanatic and the owner of JimHalterman.com. Follow him on Twitter.

Tags: Emmy Awards, Exclusives, Interviews, Homeland, Morena Baccarin