The synopsis for Grey's Anatomy Season 10, Episode 6, "Map of You" has been released, along with a promo and photos from ABC, and it's clear that the impact of the storm still lingers.
Things may be looking up for Richard, however. The network's episode teaser reveals that he will get back into a teaching role at the hospital, using none other than himself as a study tool.
This may also mean he's more open to getting better than in previous weeks. While the rest of the interns will be learning from Webber, one of them - Shane - will still struggle with guilt.
Check out the promo for "Map of You" below: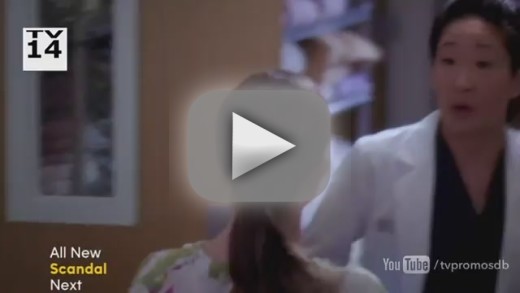 According to the ABC official episode synopsis, "Derek and Callie work on a brain mapping project, Richard encourages the interns to use his physical condition as a learning tool."

Also on the October 24 installment, "After a discussion with Callie, Meredith considers continuing her mother's research. Meanwhile, Shane continues to feel guilty about Heather's death."

Follow the link for our Grey's Anatomy review from last night, then click to enlarge photos from the episode and share your comments with us on how you think events will play out ...

Tags: Grey's Anatomy, Spoilers, Promos