ABC Family has come out with a new poster in anticipation of Pretty Little Liars Season 4, which picks back up on January 6.
But an unexpected individual has many negative things to say about the promotional item: star Ashley Benson.
"Saw this floating around....hope it's not the poster," the actress wrote on Instagram, adding: "Our faces in this were from 4 years ago.....and we all look ridiculous. Way too much photo shop. We all have flaws. No one looks like this. It's not attractive."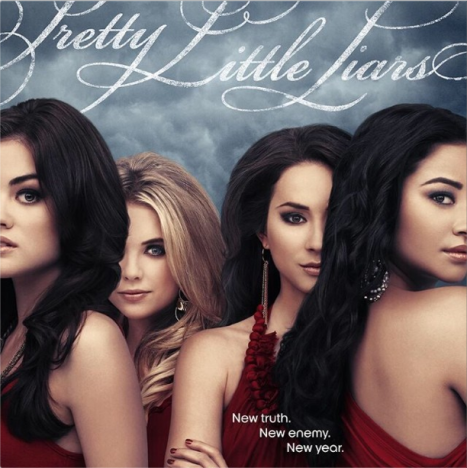 As you can see here, the poster features Benson, Lucy Hale, Troian Bellisario and Shay Mitchell red dresses. 

They are standing against a gray cloudy backdrop with ideal skin, smoky eyes, glossy lips and wavy hairstyles.

Benson thanked all her followers her supported her sentiment in regard to the poster and then wrote an encouraging messages to the masses:

"Remember, you are ALL beautiful. Please don't ever try and look like the people you see in the magazines or posters because it's fake. It only causes an unhealthy mind about how you see yourself. You are perfect the way you are."

Wow. Way to go, Ashley. This is not something you read everyday.

Watch Pretty Little Liars online to catch up now and react to the above poster and comments.

Matt Richenthal is the Editor in Chief of TV Fanatic. Follow him on Twitter and on Google+.

Tags: Pretty Little Liars, Ashley Benson