Two years.
It's been two years since the end of Red John and as The Mentalist Season 6 Episode 9 opens it looks as though Patrick Jane is living in paradise.
And who can blame him for becoming a beach bum after a decade of chasing a serial killer? Everything about Jane looks relaxed. He's smiling. He's conversing, as best he can with the locals. He's entertaining the kids with his magic tricks and enjoying his tea.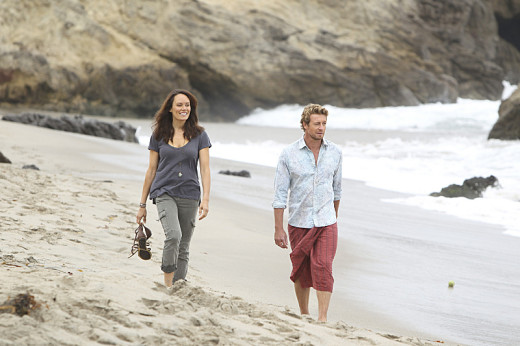 Two years after Red John, this is the life of Patrick Jane…but it's not quite paradise. 
Because as he tells Kim in this The Mentalist quote…
Turns out being understood is an underrated pleasure.

Jane
Despite the sun and the surf and the peace, Jane is lonely. He misses having companionship. He misses speaking English. He doesn't necessarily miss murder mysteries but he definitely misses Teresa. 
As a matter of fact, he's written her letters. Two years worth of letters that he's had his carnie friends sneak to her. And no doubt I'll be going back and pausing those scenes to try and decipher exactly what he wrote. 
Fortunately or unfortunately - I'm still not sure which - Jane's friends weren't as stealthy as he'd hoped and the FBI traced those letter back to him. 
Unfortunately because who wants to get dragged out of paradise. Fortunately because it brings him back to Lisbon.
Back in the US, Lisbon looks good. Gorgeous in fact. Her hair is probably the best I've ever seen it. But the job…well it's quiet. And she's telling herself she wants quiet. Maybe it's not such a bad thing. 
As for the rest of the team, Wayne and Grace couldn't look happier. They're running their own digital surveillance business and they now have a baby daughter named Maggie. At least it appears they'll be getting their happy ending.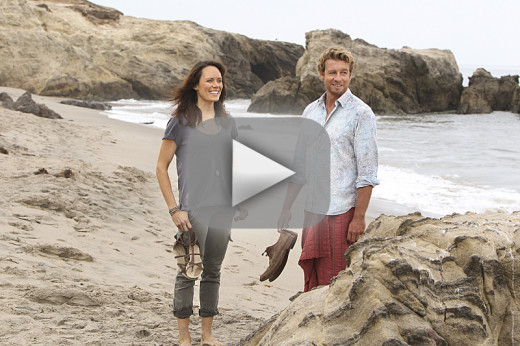 Cho finished his training at Quantico five months ago and he's now an official Fed. Loved it when Jane asked him if they put a chip in his neck because he did seem even more robotic than usual…and that's saying something when it comes to Cho.
As for the girl Jane met on the beach, I suspected she was with the FBI as soon as I saw Abbott hit the island. It was just too much of a coincidence for two people from the US to cross Jane's path on the same day. 
At least she makes an excellent cup of tea.
One of my great disappointments of the episode was that we never got to hear Jane's list of terms for returning to the US. Once again I'll be going back and trying to decipher exactly what he wrote. 
But I don't think any shipper could be disappointed in the reunion between Patrick and Teresa. That hug was a long time coming. Finally there was no ulterior motive and no pretense. Just two old friends who were bursting with joy to see one another again. 
Just friends? For now, but Patrick was positively beaming. He couldn't take his eyes off of her. 
Although I'm sure the road ahead won't be easy, I believe that Jane finally taking off his wedding ring was a huge sign that he's ready to begin moving forward in his personal life. I can't wait to see where that leads.
Of course some things won't change and we probably wouldn't want them to…
Lisbon: I've got a job. I'm not going to drop everything just because you suddenly decided to come back.
Jane: We'll talk.
Yes, Jane expected Lisbon to follow him to the FBI.  Was that presumptuous? Definitely but I simply don't think he can do this without her. Hopefully she feels the same way.
I know that while some fans couldn't wait for the Red John story line to be over, others lamented that the show would die along with the serial killer. If anything "My Blue Heaven" has me more excited to watch The Mentalist than I was before it started.
It's a whole new world and I can't wait to see what happens next.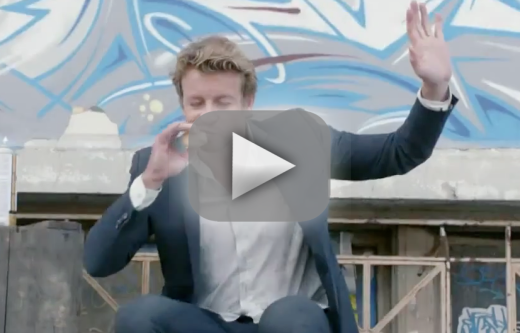 C. Orlando is a TV Fanatic Staff Writer. Follow her on Twitter.

Tags: The Mentalist, Reviews
Want more The Mentalist?
Sign up for our daily newsletter and receive the latest tv news delivered to your inbox for free!
More From TV Fanatic
On Perception, Daniel and Kate investigate an art heist. Also, Daniel must make a decision about his love life.
Things on Pretty Little Liars looked pretty darn bleak this week as Hanna's friends started to get sick of her but Zack couldn't get enough. Read the review for more insight into the latest installment!
Evan, Paige and Bob confront Russel about his rug theft, while Divya and Jeremiah treat a woman desiring to be a mom. But were those all the surprises the Hamptons had to offer? Read our review of "I Didn't See That Coming" now!
On Chasing Life, Leo makes wishes come true. Elsewhere, Brenna meets her other sister, discovering one more family secret. Read on for more!
---