Don't sip that champagne yet. Don't kiss that loved one on the lips. And don't even think about dropping any balls!
The year isn't over just yet, as TV Fanatic staff members will be gathering over the next couple weeks to take a look back at 2013 and debate the best and worst from the world of television over the past 12 months.
First up: What was the Best Comedy of 2013? Read our answers below and then chime in with your take...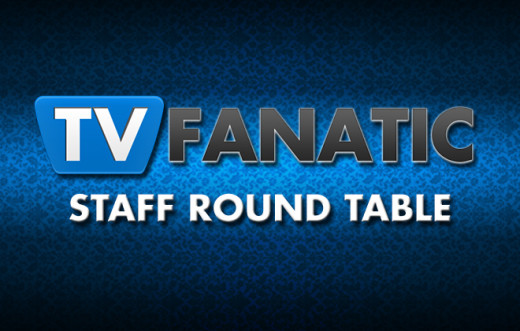 Nick McHatton: The Goldbergs really is the best comedy of the year. The humor comes from a place of love; it captures the essence of what makes a family so much fun while simultaneously skewering their eccentricities beautifully.
Chandel Charles: The clear answer here is Psych. What can't this cast do? They just sang and danced their way through a two-hour music spectacular and that was after 14 other installments of awesomeness and pop culture references and lines that still have me snickering to myself. It's the clear winner here. Better recognize.
Matt Richenthal: New Girl Season 2 was the height of comedy. It managed to combine utter ridiculousness with actual sentiment and, come on, Jake Johnson. Case closed.
Carissa Pavlica: It's the first year in a very long time that I've actually enjoyed comedy offerings enough to watch them. Because they get the time period so very right and the laughs come from the heart, I'm going with The Goldbergs. Honorable mention to Brooklyn Nine-Nine.
Gabrielle Moss: Trophy Wife has been absolutely killing me, it's a total under-the-radar gem.
Leigh Raines: The Mindy Project. I love this show and the cast so much. I don't understand why it's still considered second to New Girl, which I actually gave up on this season. (Sorry, Schmidt.)
Dan Forcella: Wilfred Season 3 has been my favorite comedy of 2013.  It was hilarious, emotional and mysterious. You can't beat that combination!
Doug Wolfe: My nod goes to The Big Bang Theory.  I wanted another show - preferably a new one with an ensemble cast - to win out, especially since BBT's been out for a number of years now, but I just couldn't get into any of them. I was certain The Crazy Ones would hit the ground running. How can you wrong with such a stellar cast that includes Robin Williams and Sarah Michelle Gellar? But Sheldon Cooper and gang wins it again.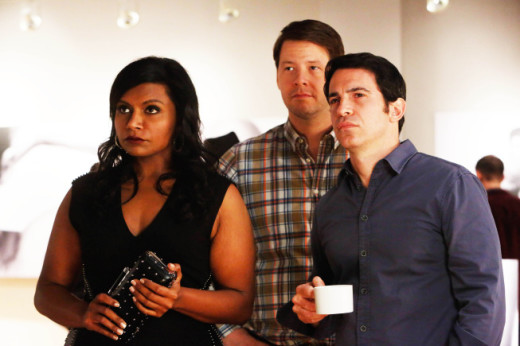 Carla Day: I don't end up watching many comedies. Most don't hold my interest. This season the exception has been The Millers. I love the crazy family dynamic. It's often over the top, but I find it hilarious. Margo Martindale steals the show as the overbearing mother. The family members may irritate each other constantly but their love keeps them grounded and together. Love it!

Michelle Carlbert: Comedies haven't been my thing for a while, but this year I promised myself to try and watch as many of the new ones as I could, plus watch some already out there and popular. Of the older shows, my favorite has now become Modern Family. Of the new batch for the 2013 season, I'm really enjoying The Millers, Mom and Brooklyn Nine-Nine.

Steve Marsi: Gotta agree with Leigh on The Mindy Project. The dialogue is amazing every week and the addition of Adam Pally this season has made an awesome cast even awesomer.

Kate Brooks: The Mindy Project! Ain't nobody sexier than Chris Messina dancing hip-hop!

Christine Orlando: Surprisingly, How I Met Your Mother. Not that this final season has been perfect but I'm thrilled that Barnie and Robin are headed to the altar and relieved that "the mother" is finally in the picture...and I like her!

Jim Garner: Trophy Wife has been killing it. Such an eclectic mix of story and personalities. Loving it!

YOUR turn, TV Fanatics: What was your favorite comedy of 2013?

Matt Richenthal is the Editor in Chief of TV Fanatic. Follow him on Twitter and on Google+.

Tags: Round Tables