Jonathan Banks is bringing Mike Ehrmantraut back from the dead.
Deadline confirms that the actor will reprise his role as Saul Goodman's occasional right-hand man in AMC's upcoming Breaking Bad prequel, Better Call Saul.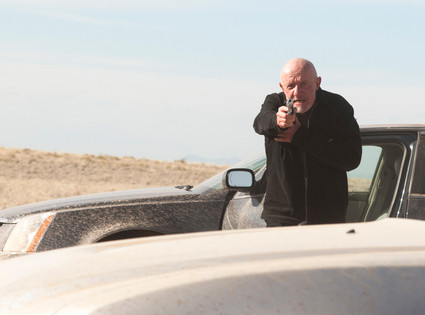 Banks - currently appearing on Community Season 5 - will be a series regular on the new Vince Gilligan-penned, giving us a look at Mike before he became involved with Gun Fring.
Casting notes describe Mike as an-ex Philadelphia police officer who worked as the Head of Corporate Security at Los Pollos Hermano and who ended up being an "enforcer in Gustavo Fring's crystal meth operation."
Sounds about right, doesn't it?
Bob Odenkirk and Banks are the only actors set for Better Call Saul at the moment.
Those looking to relive Mike's former series, meanwhile, can watch Breaking Bad online and also click through our favorite episodes below:
Much of Breaking Bad Season 1 was slow and methodical, more a means of laying a foundation for what was to come than a compelling drama in its own right. The pilot, however, set the stage for the journey of Walter White with what is still one of Breaking Bad's finest installments, and not just because it got the show picked up by AMC. From that insane opening scene in the RV to his cancer diagnosis, ride-along with Hank, half-naked cook-a-thon with Pinkman and the confrontation with the dealers that almost got him killed before he even began his rise to power, the transformation of Mr. Chipps into Scarface had begun.