Juan Pablo Galavis Nixes Gay Bachelor Season as Bad, Perverted Example [Updated]
by Matt Richenthal at . Updated at .
Juan Pablo Galavis is making major headlines today - and not for walking around with his shirt off or denying a beloved suitor an ABC-sponsored rose.
The Bachelor was asked by TV Page whether the network should ever center a season around a gay bachelor, responding in th negative with:
"I don't think it is a good example for kids to watch that on TV."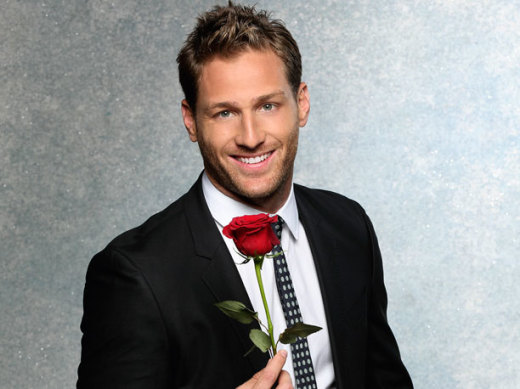 The single father then tried to explain why.

"Obviously people have their husband and wife and kids and that is how we are brought up," he said. "Now there is fathers having kids and all that, and it is hard for me to understand that too in the sense of a household having people... It is confusing in a sense."

Galavis went on to say he has "respect" for same sex couples that wish to adopt, but it would be "too hard" to show this lifestyle on television.

"There's this thing about gay people... it seems to me, and I don't know if I'm mistaken or not... but they're more 'pervert' in a sense," he concluded. "And to me the show would be too strong... too hard to watch."

Where do you stand on this topic? Should ABC discipline Juan Pablo in any way?

Watch The Bachelor online to catch up on Season 18 and respond: Should ABC air a season with a gay bachelor?

UPDATE: ABC has referred to these remarks as "careless and insensitive," while Juan Pablo has apologized via the following Facebook post...

I want to apologize to all the people I may have offended because of my comments on having a Gay or Bisexual Bachelor. The comment was taken out of context. If you listen to the entire interview, there's nothing but respect for Gay people and their families. I have many gay friends and one of my closest friends who's like a brother has been a constant in my life especially during the past 5 months.

The word pervert was not what I meant to say and I am very sorry about it. Everyone knows English is my second language and my vocabulary is not as broad as it is in Spanish and, because of this, sometimes I use the wrong words to express myself. What I meant to say was that gay people are more affectionate and intense and for a segment of the TV audience this would be too racy to accept.

The show is very racy as it is and I don't let my 5 year old daughter watch it. Once again, I'm sorry for how my words were taken. I would never disrespect anyone. Sinceramente, Juan Pablo Galavis.

Matt Richenthal is the Editor in Chief of TV Fanatic. Follow him on Twitter and on Google+.

Tags: The Bachelor, Juan Pablo Galavis, Reality TV
From Around the Web