On Being Human Season 4 Episode 5, Josh and Nora learned there are a lot more werewolves like them in Boston and consider joining a pack. 
Josh and Nora visit Andrew and Caroline to see baby April and discover another couple there, and they tell them there are many more couples just like them in the city.
Nora decides to throw Caroline a baby shower, but somehow it becomes a pack party, one to which two vampires wind up being included, as well as a ghost.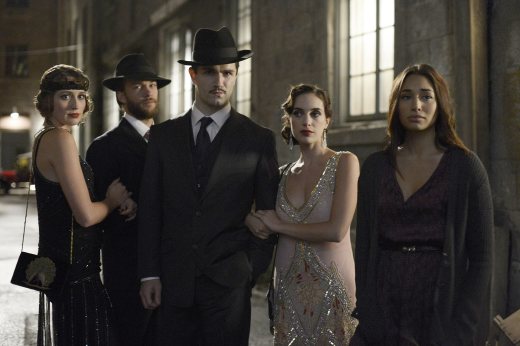 Sally messes up another spell, this time on Josh's sister. It nearly causes a bloodbath between the werewolves and Aidan and Kenny.

After doing a spell, Sally goes back in time and discovers what it's like to be sucked dry by Aidan Waite. She doesn't like it one bit. 

Kat didn't take Aidan's admission of being a vampire very well and broke it off. For good.

Nora and Josh consider joining the pack because they believe they have a lot they can teach the others. Are packs really their thing or are they more of the lone wolf types?

Find about all of these things and more when you watch Being Human online right here, right now!

Carissa Pavlica is the managing editor and staff writer for TV Fanatic. Follow her on Twitter and on Google+.

Tags: Being Human