In the mood for ice cream?
You will be after you watch Duck Dynasty Season 5 Episode 7 online.
On the latest installment of this A&E smash, Willie installed an ice cream machine in his office with the aim of motivating his employees. Do solid work? Get some ice cream!
Jase and Si take offense at being treated like children, but they are in the minority.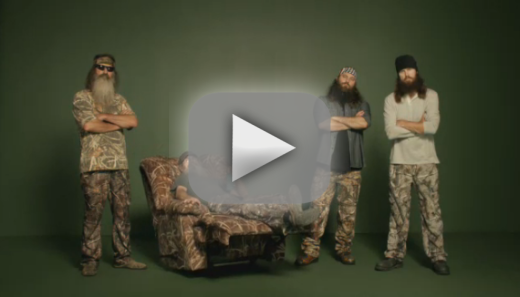 What does inspire a grown man? That's easy, the impressive vehicle Jase later pulls up in: the all-terrain Argo Amphibious ATV, replete with eight wheels and the ability to go over water and land.

The warehouse crew can earn points for assembling their duck calls and then cash in these points to use the Argo. The concept works out perfectly, the team is going strong… and then Jase admits that he bought the ATV using the company credit card.

Could be tough to turn a profit that way.

Elsewhere, Phil just wants to watch The Bourne Identity, but can't get his stupid TV to work. Can't there just be a Bourne button on it?!? (NOTE: That… would… be… awesome!)

Miss Kay also goes out to buy a smartphone this week, leading to more technology problems when Willie has to teach her out to text. It's like showing a baby how to play piano, he compared. Cute for a bit - and then totally annoying.

Wrestling, to rednecks, is a soap opera.

Matt Richenthal is the Editor in Chief of TV Fanatic. Follow him on Twitter and on Google+.

Tags: Duck Dynasty, Reality TV