Looking at Looking: Does It Have a Future on HBO?
by Jim Halterman at . Updated at .
The gay-centric series in general has had a hard go of it the last few seasons.
Shows on broadcast networks like Sean Saves The World and The New Normal have failed to get an audience and live beyond a first season - but when HBO launched Looking last month, you'd think a network that stirs the pot weekly with Girls would quickly have another hit on its hands.
Nope.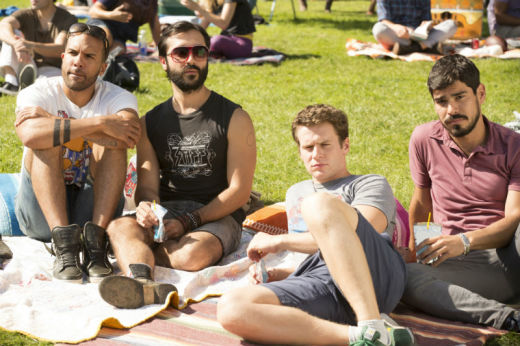 The series has a strong group of fans in both critics and audience.

However, the ratings aren't huge and there are those who find the show's cinematic style dull and slow, with 30 minutes not enough time to invest in characters.

Our own Jim Halterman wanted to break it down and got some help over at XFinityTV's LGBT page from series creator Michael Lannan and, of course, they also talked about what will happen if (when?) Looking gets a second season.

Following the preceding link to go inside this program now and voice your opinion over both where it stands and where it could/should go.

Looking airs Sundays at 10:30 p.m. on HBO. 

Jim Halterman is the West Coast Editor of TV Fanatic and the owner of JimHalterman.com. Follow him on Twitter.

Tags: HBO, Interviews
From Around the Web