NCIS Review: All Part of the Job
by Douglas Wolfe at . Updated at .
The probie hazing has at last begun.
NCIS Season 11 Episode 15 gave us the story of a gun show owner who was doing double duty as a contractor for the recycling of faulty body armor.
Only instead of recycling the armor, she was re-selling it to families of soldiers... who in turn were sending them in care packages to their military sons and daughters in Afghanistan. 
The NCIS team spent the episode figuring out the origin of the armor, determining the veracity of the manufacturer's protocol for handling defective armor, attempting to contact the Afghanistan military operations in order to warn them and determining the mastermind of the operation.
Gibbs has been pulling Bishop into quite a few interviews and interrogations since she arrived at NCIS. "Bulletproof" airs on Tuesday, Feb. 25th on CBS.
View As List
1.
Gibbs and Bishop
Gibbs has been pulling Bishop into quite a few interviews and interrogations since she arrived at NCIS. "Bulletproof" airs on Tuesday, Feb. 25th on CBS.
---
2.
Abby Looks Worried
Abby looks worried. Has she found something out about the faulty bulletproof vests and where they've ended up on NCIS.
---
3.
Fun in the Lab
It looks as though Jimmy's going to have some fun testing bulletproof vests on NCIS.
---
4.
Stolen Goods
A murder leads the team to a truck full of faulty bulletproof vests. Can they make sure that none of them get to soldiers overseas?
---
5.
Fans Are Wondering
Many fans are wondering just how prepared Bishop is to be out in the field. Will she surprise us and the team?
---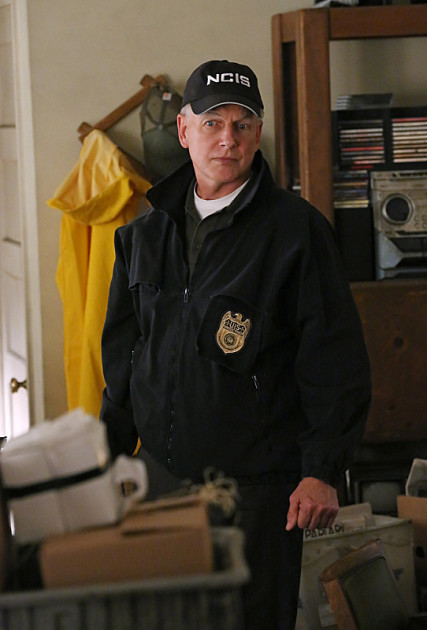 6.
The Right Choice
Do you think Gibbs made the right choice in offering Bishop a spot as the new probie? "Bulletproof" is the 15th episode of the show's 11th season.
---
7.
The New Dynamic
Tony seems to be handling the new team dynamic well this season despite the personal drama the changes have caused him. NCIS returns Tuesday, Feb. 25th on CBS.
---
8.
Tony's New Probie
We're sure Tony will keep new probie Bishop on her toes at NCIS. But it looks like he's already getting under her skin.
---
9.
Is Tim Bouncing Back
We wonder how Tim is doing after the accident that paralyzed his girlfriend? NCIS returns Tuesday, Feb. 25th on CBS.
---
Throughout most of NCIS Season 11, Bishop has taken much of the point for the team, which is understandable, as she was the expert on Parsa. Now that he's out of the way, she's taking more of a back seat and finding out what it means to be the team probie - to the delight and satisfaction of Tony and McGee. 
You had to wonder at the quality of her weapons training, given the fact that she stood rock still when trying to get a bead on the machine-gunning perp. 
She made herself into a perfect open target, while the rest of the team was hunkered down behind their cars, firing madly into the trailer. I would think that such a mistake would warrant at least a refresher course: she put not only herself in danger but her team as well. Maybe no one saw her mistake.
It was fun to watch Tony and McGee putting her through her paces, responding with "it's part of the job" to her constant questions about whether she was being hazed. The only person who told her the truth was Delilah.
Speaking of Delilah... what a pleasure to see her back.  Man, she really brightens up the room, doesn't she? 
It seems that her adjustment to life as a paraplegic might not be as troublesome as Tim's. His fumbling around with her on the elevator, and his hypersensitivity to her plight - as evidenced by his outrage at Tony over the "who can name the most number of disabled movie characters" game - projects an insecurity about her condition. 
More specifically, it broadcasts his own discomfort in his relationship with her as a disabled girlfriend. This is probably something he hasn't figured out about himself yet, though we can be sure she sees it perfectly.
They'll get through it, though. Their relationship seems strong: his question to Freddie Linn about how long it took him to get used to being a paraplegic showed his intense interest in learning about the condition. That, together with his idea about introducing the two of them - Linn and Delilah - shows a maturity and thoughtfulness that will bind them closer.
The best news of the episode: Jimmie and Breena Palmer's birth mother has signed the adoption papers!  Too bad he's so worried about jinxing the deal.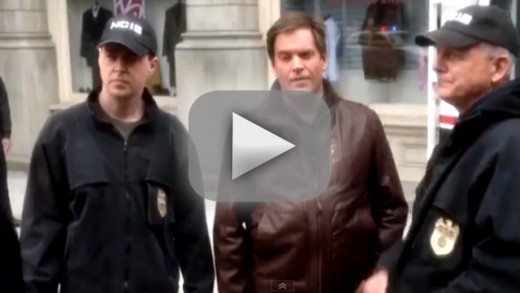 In the final scene, Delilah dared McGee to join her in a skydiving session.  We don't know if he agreed.  Would you have gone up?

Douglas Wolfe is a staff writer for TV Fanatic Follow him on Twitter

. Tags: NCIS, Reviews
From Around the Web