The Originals Episode Synopsis: Time for Torture
by Matt Richenthal at . Updated at .
The Originals will not return with a new episode until February 25.
But as painful as this fact may be, TV Fanatic, take solace: it's likely not as painful as what Rebekah will go through when this series returns with The Originals Season 1 Episode 14.
Titled "Long Way Back from Hell," the installment will focus on a kidnapped Rebekah, as she's forced to relive her past when she's locked in the same sanatorium in which she worked in 1919.
What role did the witch Genevieve play back then? What role will she play in a few weeks?
Check out the official CW teaser and then read through the newly-released network episode synopsis below:
When Rebekah finds herself locked up in the sanatorium where she worked in 1919, she realizes a witch named Genevieve is back to seek revenge and to reveal dark secrets that would destroy Rebekah if exposed.
A distraught Elijah turns to Marcel and Hayley for help when one of his decisions puts Klaus and Rebekah's lives in danger.
With time working against them, Marcel realizes he may hold valuable information that could lead them to Rebekah and Klaus, but revealing it will almost certainly result in deadly consequences.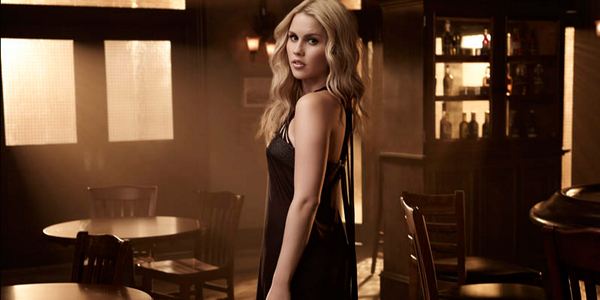 Rebekah confronts Klaus in this scene, going on about how much she is supposedly a failure.
View As List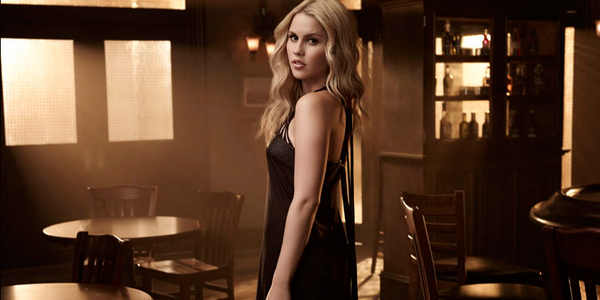 [to Klaus] Now that we've established that I'm a failure as a sister, and a friend, and an original, you should probably know he's on his way to Marcel right now to rat me out.

Rebekah
1.
I'm a failure?!?
Rebekah confronts Klaus in this scene, going on about how much she is supposedly a failure.
---
[to Hayley] I don't care if we have to get you a leash, that is your last trip to the bayou.

Rebekah
2.
Listen to me, Hayley!
Rebekah can talk an independent game. But she really just wants some friends.
---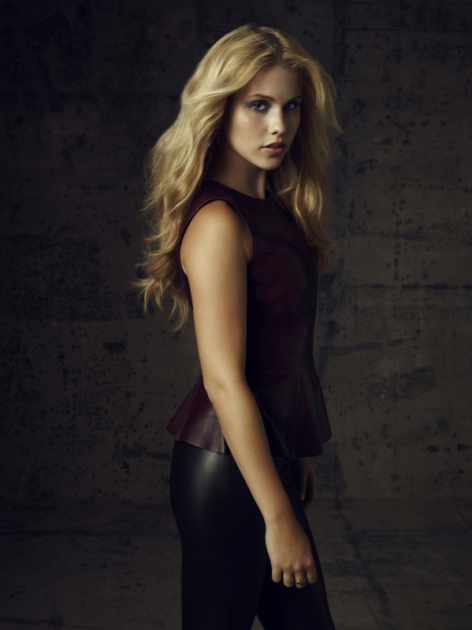 Rebekah: So this is what you do the first time we're back together as a family? Vampire Book Club?
Klaus: Reading edifies the mind, sister.
3.
Vampire Book Club, huh?
Why do we love Rebekah? Because she isn't afraid to give it back to Klaus.
---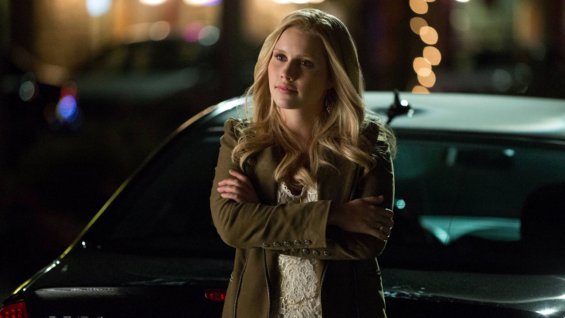 Poetry about poisoned apples from dead trees? Looks like someone's worried about his impending Daddyhood.

Rebekah
4.
Daddyhood Issues
Looks like someone has some Daddyhood issues. Isn't that right, Klaus?
---
5.
Supernanny to the rescue!
Rebekah as Supernanny? Not sure if we'd trust her with our child.
---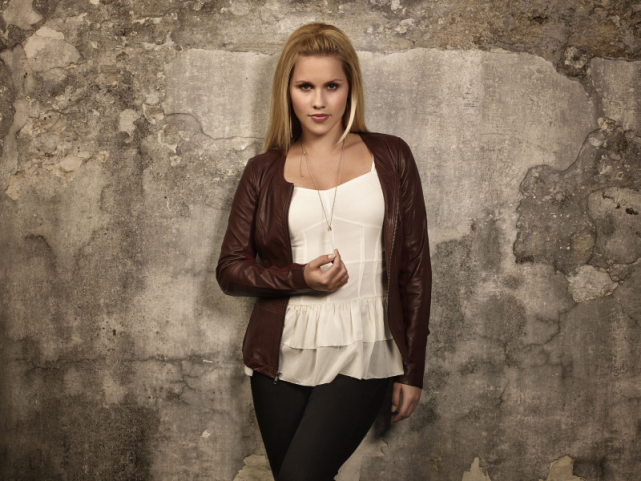 Hey, just because you're carrying a baby doesn't mean you get to act like one.

Rebekah
6.
Stop Being a Baby!
Rebekah doesn't care for whining. She makes that clear to Hayley here.
---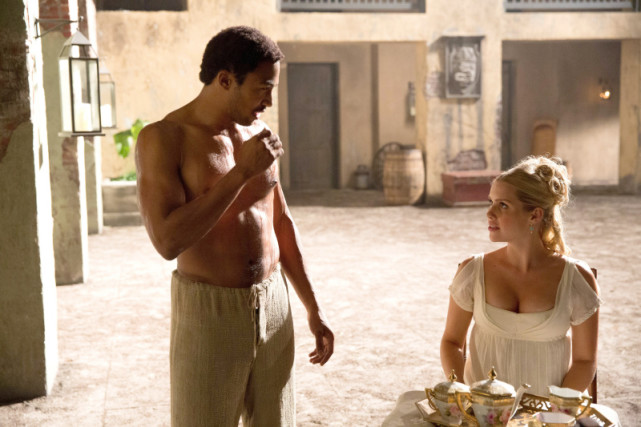 Marcel: Just keeping my city safe from thieves and vandals, but every time I turn around, I catch an Original with their hand in the cookie jar.
Rebekah: Well, lucky for you, your cookies are the last thing on my mind.
7.
Turning Down Cookies
Sorry, Marcel. Rebekah doesn't want any of your cookies right now.
---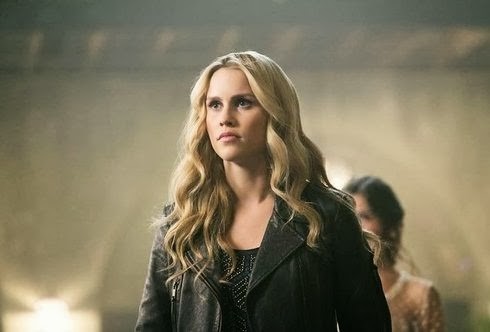 Marcel: You ran. I stayed. This empire, it thrives because of me and you want me to run. A man does not run from his home.
Rebekah: I have lived a lot longer than you, Marcellus. I have seen kings rise and fall. If there is one thing I know to be true it is no matter how big your empire becomes, it is nothing if you have no one to share it with. If you want New Orleans, have it. I won't be here to stop you.
8.
Good Luck, Marcel!
Rebekah talks down to Marcel in this scene. She tries to put him in his place.
---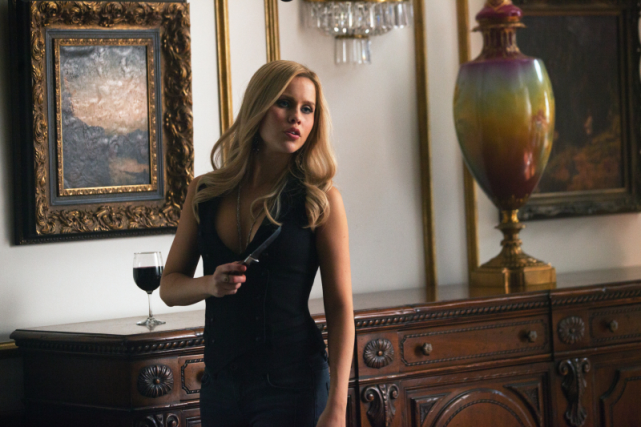 Bless me, Father, for I have sinned. I am a liar, a betrayer. I have conspired against my own blood and I doubt even your God could save me.
9.
Bless Me, Father...
Rebekah seeks forgiveness in this scene. Sort of. She doesn't expect to get it.
---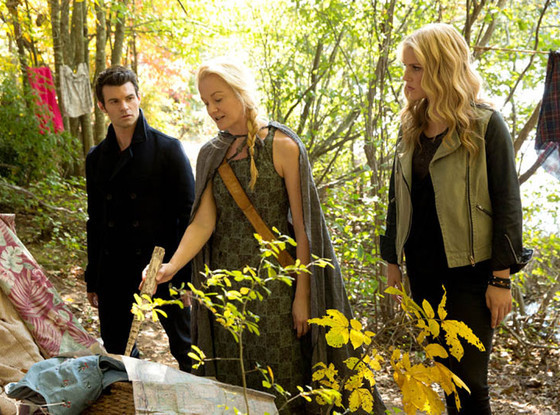 Rebekah: Absolutely not! I paid for that!
Elijah: Please. You've never paid for anything in your life.
Rebekah: I hardly see how that's relevant.
10.
Joking with Elijah
When you are a powerful and gorgeous vampire like Rebekah, you get anything you desire. For free.
---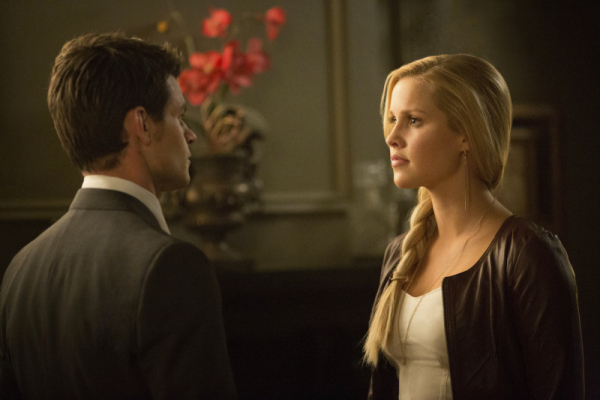 Elijah: I'm not trying to impress the girl.
Rebekah: Well I should bloody hope you are. Why else are we out here? Come on, Elijah. You've fallen for her. Admit it. It may do wonders for the stick that's lodged up your enduringly stoic ass if you did.
11.
Admit It, Elijah!
Come on, Elijah. Admit you have feelings for Hayley. You are terrible at hiding it.
---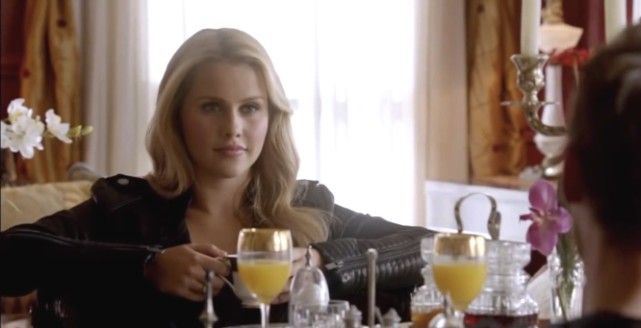 Rebekah: Perhaps I'm concerned that if I voice my opinion about what you did to Elijah, I will end up on the wrong side of your toxic hybrid teeth.
Klaus: Poppycock! I would never bite you...you know my preferred method of punishment for your indiscretions is the dagger.
Rebekah: There is something fundamentally wrong with you.
12.
Klaus Has Issues
Rebekah puts her brother in his place in this Originals scene. Or she tries to at least.
---
Matt Richenthal is the Editor in Chief of TV Fanatic. Follow him on Twitter and on Google+.

Tags: The Originals, Spoilers
From Around the Web