Forget those Super Bowl commercials for a second.
And let's focus on the most intriguing television teaser that aired during Super Bowl XLVIII.
During an early break in last night's game, FX aired the first promo for The Strain, a drama that kicks off in July and which is based on a horror novel by Guillermo del Toro and Chuck Hogan.
The preview is nothing more than an eclipse covering New York in darkness. However, the phrase "He Is Here" and the mention of del Toro is enough to whet the appetite of fans everywhere. So much so that it nearly broke Twitter last night.
Check out the teaser below and prepare to be infected by The Strain this summer.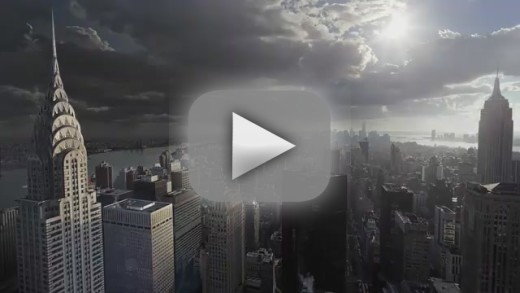 The Strain stars Corey Stoll (House of Cards) as Dr. Ephraim Goodweather, head of the CDC's rapid-response team in New York City. Eph and his team are first-responders at a viral outbreak aboard a Boeing 777 carrying an ancient strain of vampirism.

As the strain spreads, our heroes wage war against The Master vampire for the fate of mankind. He is Here.

Henry A. Otero is a staff writer for TV Fanatic. Follow him on Twitter and on Google+.

Tags: The Strain, Promos