Few viewers saddled up to the bar for Mixology last night, which debuted on ABC to terrible ratings and even worse reviews.
Just over 5 million households tuned in for the sitcom, which only garnered a 1.8 among adults 18-49 years old.
Elsewhere, Survivor returned steady, Modern Family won the night and Chicago PD hit a series high...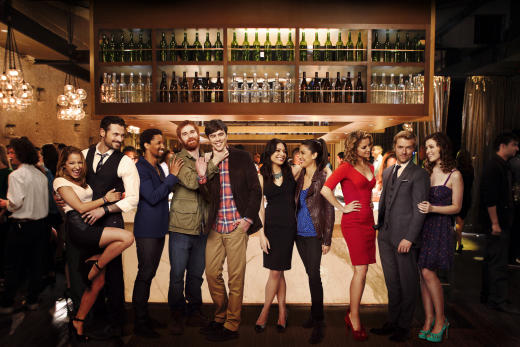 8 p.m.
American Idol: 10.6 million viewers
Survivor: 9.7 million
Revolution: 4.5 million
Arrow: 2.4 million
The Middle: 7.1 million/Suburgatory: 5.3 million
9 p.m.
Modern Family: 8.5 million/Mixology: 5.2 million
Law & Order SVU: 7.7 million
The Tomorrow People: 1.5 million
10 p.m.
Criminal Minds: 9.5 million
Chicago PD: 8 million
Nashville: 4.7 million