As David Ramsey and Stephen Amell told TV Fanatic recently about Arrow Season 2 Episode 16, this Wednesday's "Suicide Squad" episode reveals a lot more about Ramsey's character, including his relationship with ex Lila.
TV Fanatic was also one of the few outlets invited to an early screening of this week's installment, which followed by a Q&A with Executive Producer Marc Guggenheim.
Here are highlights for this Wednesday's outing, along with some other Arrow Season 2 goodies...
Amanda Waller's Suicide Squad with special guests John Diggle and Lyla.
More Suicide Squad?: The group of criminals that are assembled in this week's episode – along with a reluctant Diggle and Lila– has been a wish for the writers for awhile.
"The year started, as year one did, with DC [Comics] providing us with a list of characters who were available and who they would like to see on the show," Guggenheim said.
Bronze Tiger was one character that they wanted to "Arrow-ify" and he was brought in Arrow Season 2 Episode 2. Then Amanda Waller came in later on, as did Shrapnel; and with Deadshot last year, the Squad organically assembled.
The writers also wanted to get a Diggle/Lila backstory episode in and Guggenheim said they "slowly put the pieces on the board and slowly realized that it was possibe... I'm really happy we were able to do it this year."
The producer confirmed that we have not seen the last of the Suicide Squad.
A Crowded Foundry: While it's been a concern of some that too many now know about the secret lair where Ollie and company make their plans to catch the bad guys as well as train, don't be surprised if that number grows even futher:
"I would say it's going to go up before the end of the year," Guggenheim revealed. "By the finale, more people will know than currently do."
The producer said it's not a bad thing as it draws people into Oliver's world: "We tend to get more story out of people knowing than people not knowing.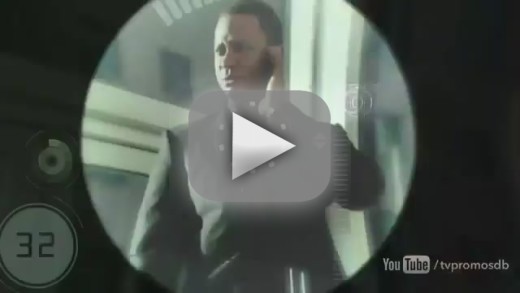 Is Slade just bonkers?: Slade is definitely fueled by revenge - but is he insane? "He's clearly not in his right mind," Guggenheim said. "Episode 18 is called 'Deathstroke' in large part because we really get a much greater sense of Slade's agenda, where he's coming from but also what's going on in his head."

He also said Episode 18 wraps up one part of the Arrow story and then episode 19 begins what will take us through to the season 2 finale.

Lance Finding Out About Ollie? So far, Lance hasn't put two and two together, even though he spends a lot of time with both Oliver and Arrow. Will that last?

"I will say episode 19 pretty definitely answers that question as far as Lance is considered and the answer to that will surprise you," the producer teased. "It is not something that you would expect."

Episode 19 and…The Flash? In the same episode - co-written by Geoff Johns, Andrew Kreisberg and Greg Berlanti (the team also behind The Flash pilot) - we'll get meet characters from The Flash when Danielle Panabaker (Caitlin) and Carlos Valdes (Cisco) make an "important appearance."

Their scenes were shot for Arrow at the same time that The Flash pilot was filming.

Thea And Her Baby Daddy: We know Malcolm Merlyn is Thea's father, as do Moira and Ollie. But will Thea ever find out?

Guggenheim revealed that it's coming very soon.

"As always, things always happen sooner rather than later on Arrow. I will say that Thea learns something pretty massive in episode 18 and it will cause a tectonic shift in her relationship with Oliver."

Guggenheim said that will play a big role through the finale.

Any Hope For Olicity?: Since Ollie hooked up with Sara, does that mean we should stop holding out hope that Olicity could still happen?

"It keeps popping up," Guggenheim said. "You haven't seen the last of 'Olicity' moments, as people call them, for sure. But, at the same time, we don't try to cram them in…we always try very hard to let the episode dictate to us what it wants to be." (Guggenheim did not reveal whether Felicity would appear in the The Flash pilot.)

Bye  Bye Island?: Don't even think about it! Staying true to his words that the island will always be involved with the series until the very end, Guggenheim said the writers already have big plans for the island in season 3.

"We know exactly what we're going to do," he said. "I think we have more clarity on what's going to happen in the flashbacks for Season 3 than we did at the beginning of Season 2 for Season 2, if that makes any sense."

Arrow airs Wednesdays at 8 pm on The CW.

Jim Halterman is the West Coast Editor of TV Fanatic and the owner of JimHalterman.com. Follow him on Twitter.

Tags: Arrow, Interviews, Spoilers