Has anyone else been anticipating Shirley's turn to the dark side for a while now?
Well, good, because it is FINALLY happening! On Community Season 5 Episode 9, the gang got into the black market with some stolen textbooks, and Shirley revealed the brutaly efficientl businesswoman/ possible villain she's been hiding inside the whole time.
In fact, an argument could be made that Shirley's only made whatever comes out that much worse by pressing it down all these years...and guys, I think it is definitely coming out!
Not to say that this half hour is only (or even mostly) Shirley! There's epic conflict over Annie and Abed's picking of a new roommate! There's a cameo from Vince Gilligan! There's Chang with a bong, man!
Stop reading this and go watch Community online! Like, right now!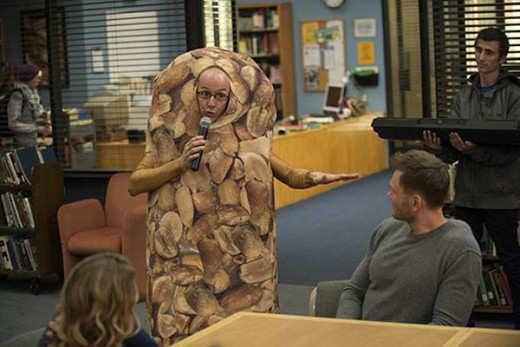 Tags: Community
Want more Community?
Sign up for our daily newsletter and receive the latest tv news delivered to your inbox for free!
More From TV Fanatic
Community lives! The sitcom will actually air Season 6 on Yahoo this fall.
It's that time of the year again. Who would we want to see nominated for Lead Actor in a Comedy?
Hulu has its eye on Community. Might we see a sixth season after all?
It's been a whirldwind week of television news. We try to recap all the cancelations in this gallery.
---