The emotions came pouring out on Duck Dynasty Season 5 Episode 10.
Elsewhere, a wrestling ring got taken out.
Indeed, the season finale brought both emotional and physical pain, as the Robertson gathered for a family reunion at the behest of little Mia, Jase and Missy's daughter, who is facing her fifth surgery to address her cleft lip and palate.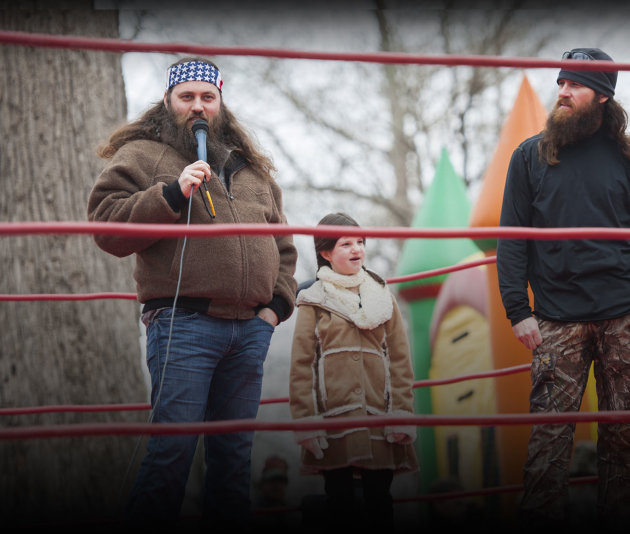 Wrestling, to rednecks, is a soap opera.

Jase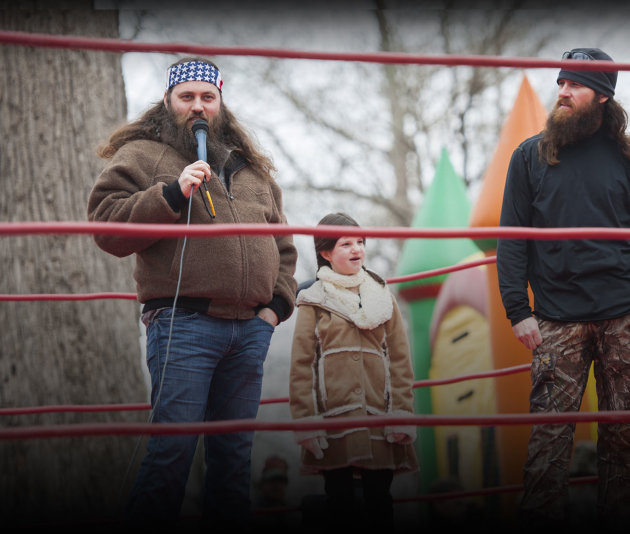 I have found ticks in my whiskers.

Phil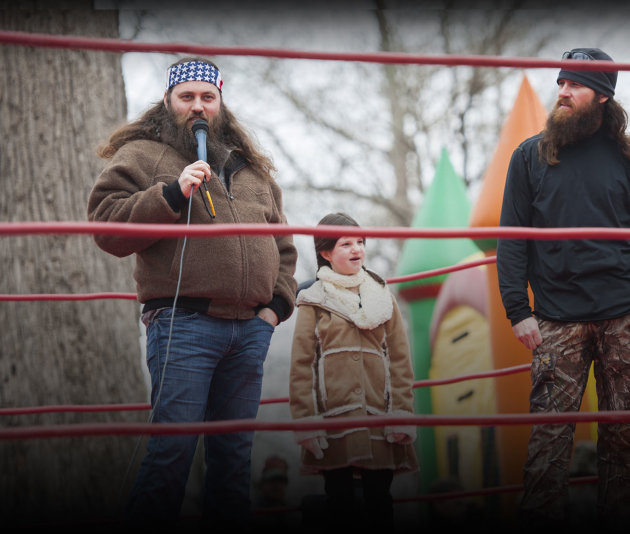 What was the line to make you say 'I think I'll spend the rest of my life with a guy from Florida?

Phil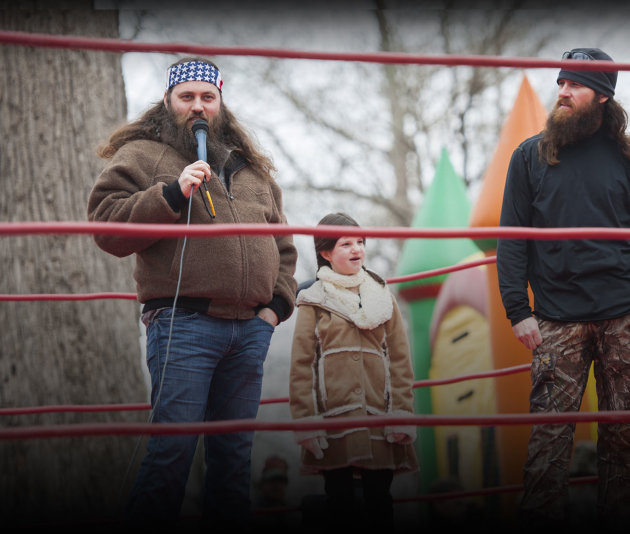 Normally, I would be concerned about Willie getting hurt. But I have not seen Willie exercise this much since he stopped doing the TaeBo videos in the living room. And I think those were on VHS too.

Korie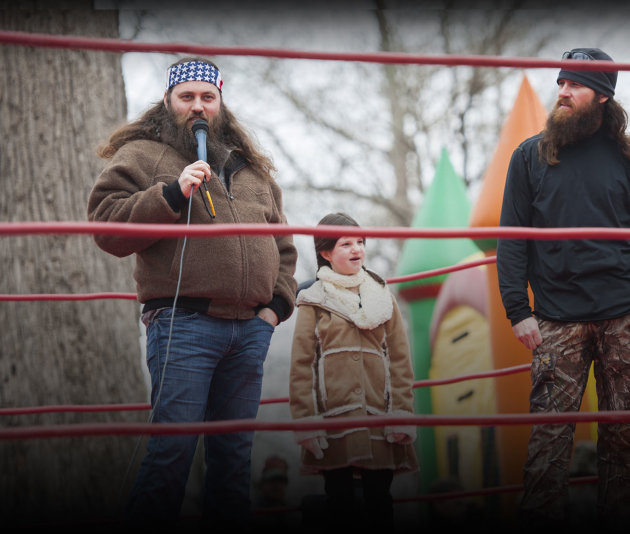 She was looking for a man who was not from the Paleolithic era, if you know what I mean.

Gordon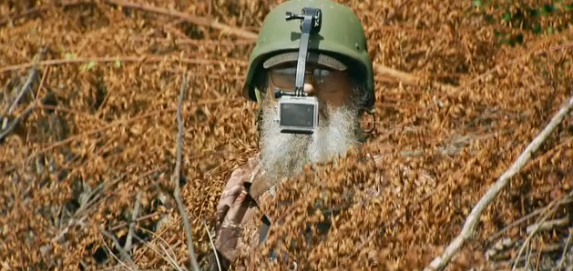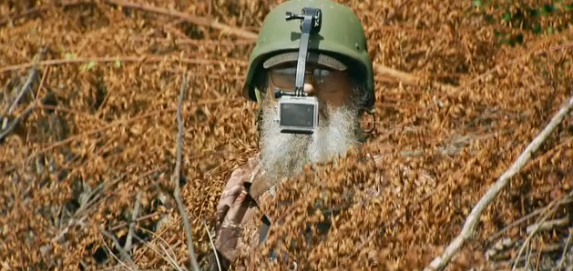 The duck call room is actually a combination of science, innovation and art, all coming together. We are like a rednecked NASA. We are boldly going where no redneck has gone before.

Jase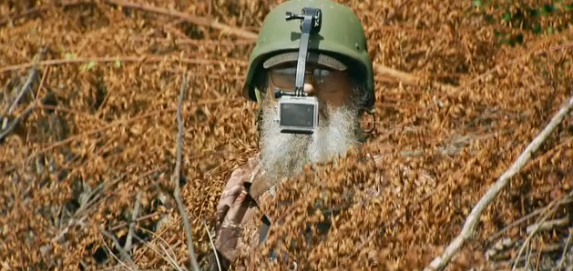 They're not mad. These cows are crazy

Si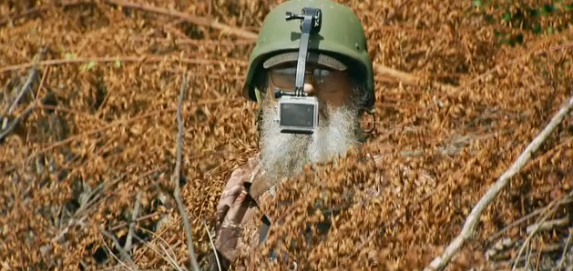 Missiles are coming out the rear ends of these animals that can provide a lot of opportunity for your children.

Phil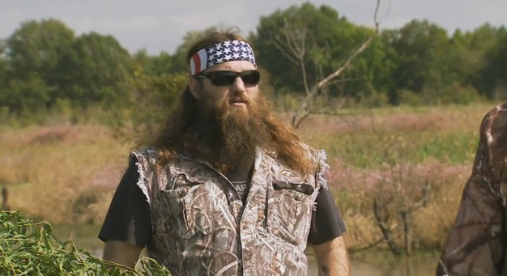 If there's not a bone protruding through your skin, or you're not bleeding from an orifice, you'll be OK.

Jase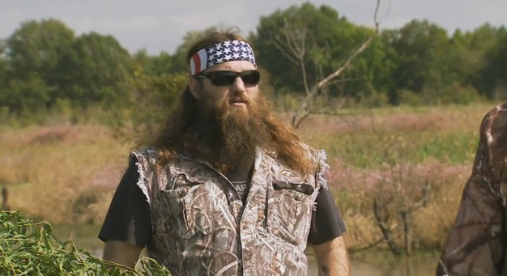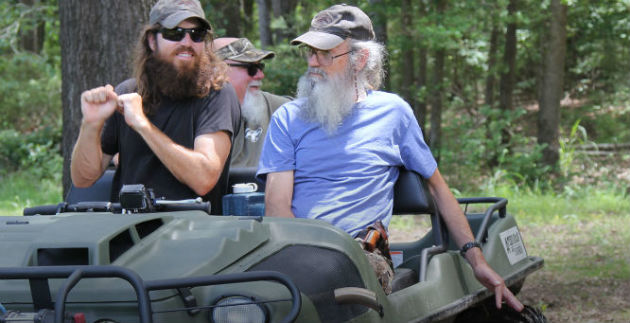 You like a full-figured TV like you like a full-figured woman.

Kay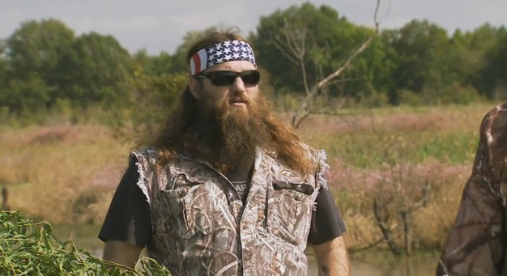 Jep: So, by your logic, it's too fun.
Jase: Yep. It's the childhood equivalent of a strip mall.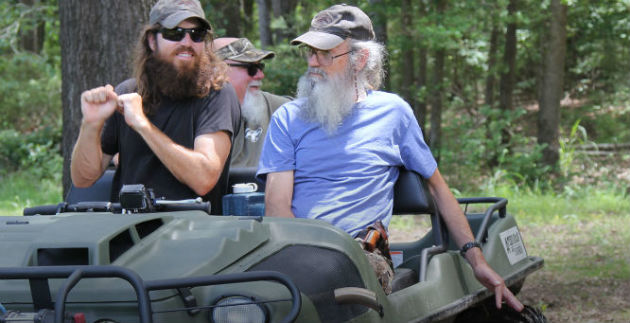 Ice cream is not a legitimate perk.

Jase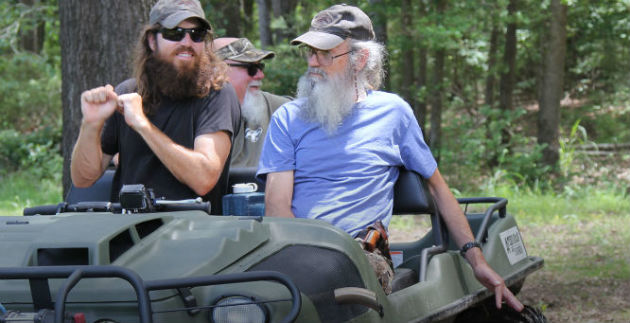 The grandkids want me to talk to them on the phone, with text, and I don't know how to do it.

Kay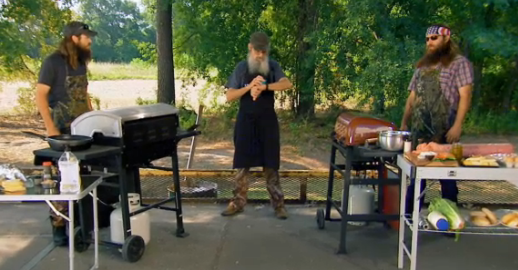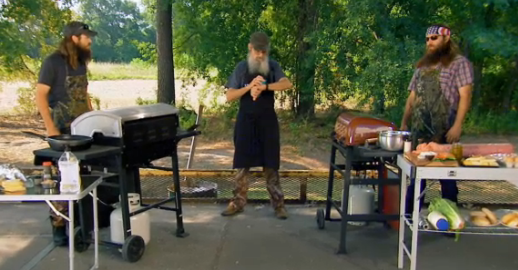 Decoupage is the perfect way to relax.

Jessica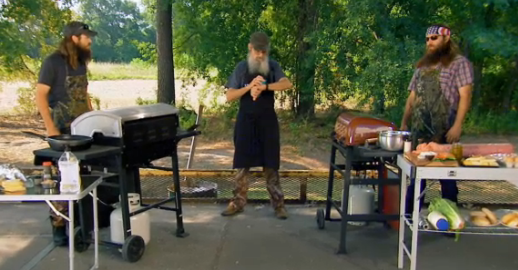 Decoupage. It's a French word. I know it sounds kinda dirty.

Jep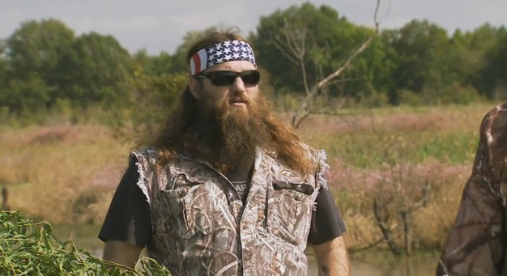 You don't mix nail guns and medication. That's just not smart.

Martin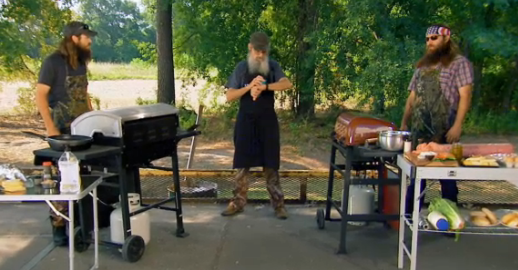 One time, Jase even said he was better at flippin' channels.

Wilie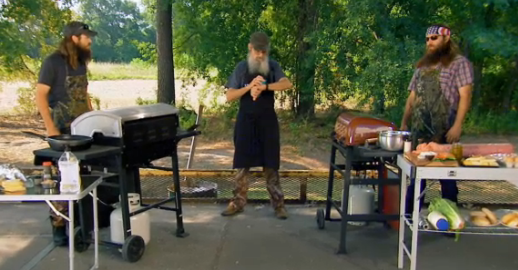 I don't need baskets. That's what women do.

Jase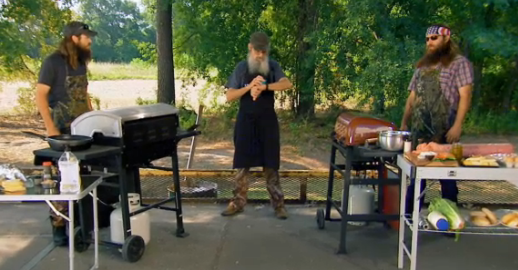 I love bringing old things back to life.

Kay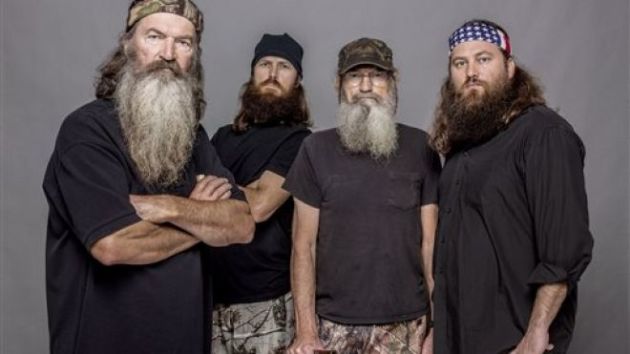 What are y'all doing? Why ain't y'all working?

Willie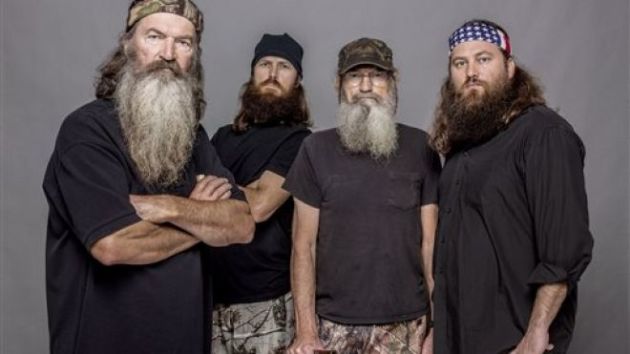 When I hear a sound that's particularly unpleasant, I gotta put a stop to it.

Jase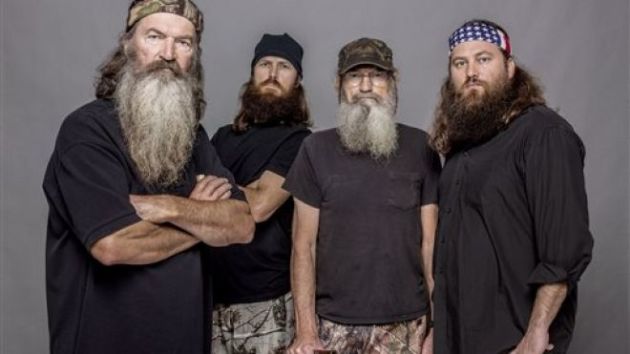 You need a weapon? Give me a flip-flop and a Big League Chew.

Si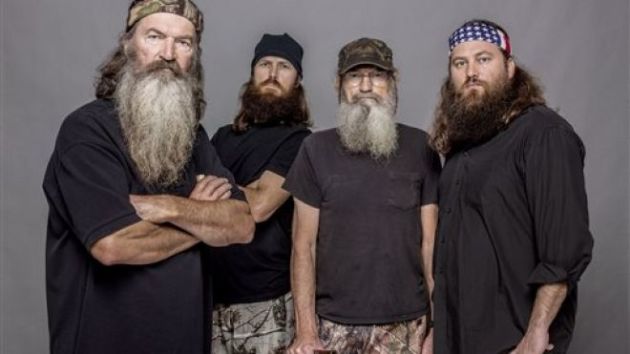 You ever seen a dead animal in the road? That's the way your brain will look.

Phil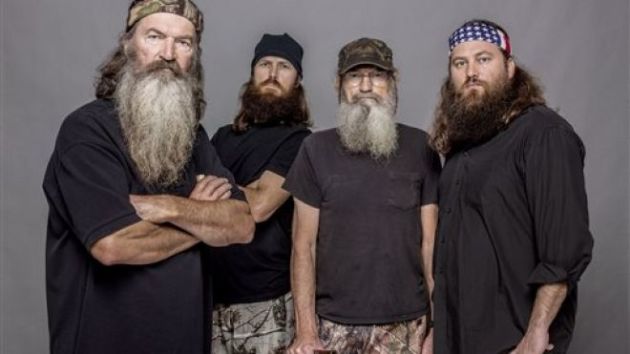 The key to telling a scary story - throw a little realism in there.

Phil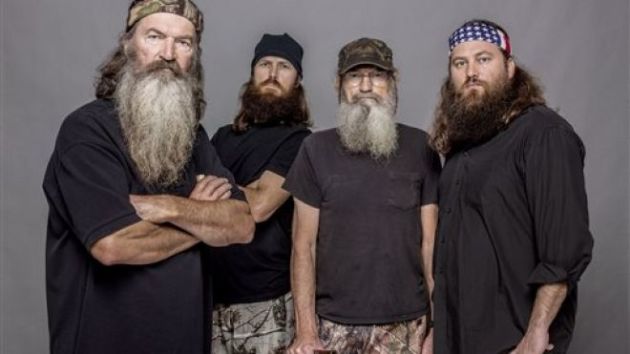 As a hunter, I think this is one of the most enjoyable kills I've ever had.

Jase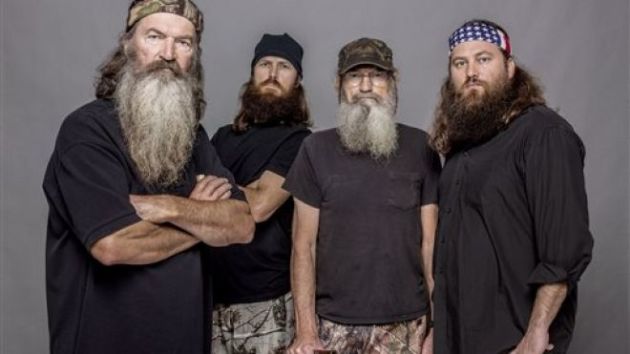 She was a looker. Like them chicks on The Weather Channel, you know what I'm sayin.

Phil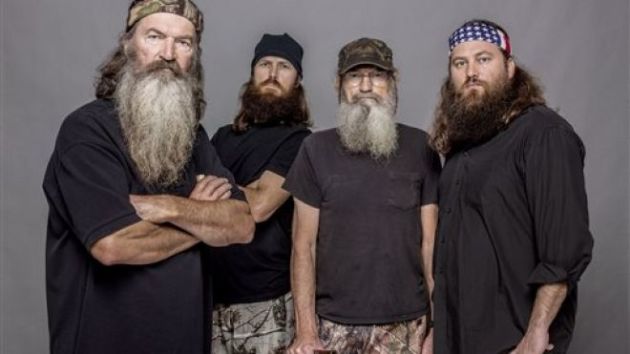 It's easier to maintain the monotony of putting together duck calls when you're a little loopy.

Jase
After hearing about some well-known Uncle Willie and Daddy wrestling matches, Mia wanted to see Cut to the Case Jase and Get Back to Work Willie go at it in the ring.
So the men rented one out and did their best impressions of Triple HHH and The Rock, with Jase summing it up best: Wrestling, to rednecks, is a soap opera.
Wrestling is that way to non-rednecks, too, Jase. Just most guys won't admit it.
Meanwhile, Phil's brother-in-law Gordon came to town for the event - and let's just say it's clear he married in to the family. The pink polo and khakis may have given that away.
Still, Gordon insisted he could out-duck hunt Phil.
A mud baptism and some clothes borrowing later... and Gordon was proven wrong. But, hey, he did nab one duck, sort of impressing Phil. Not enough to ever get invited back into a blind, however.
In the end, a lot extended family - in camouflage and beards, of course - made an appearance, with a couple of semi-professional wrestlers even stopping by.
There was food. There was merriment. But there was mostly a focus on a brave young girl and her upcoming battle. We send Mia all our very best.
TV Fanatics Love Prime Instant Video