Rayna has spent a long time working towards the launch of Highway 65 and her new album.
On Nashville Season 2 Episode 17, the big day was finally here!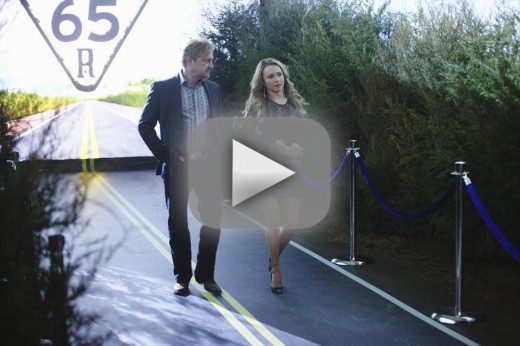 I have praised Juliette's growth many times throughout Nashville season 2 and tonight she goes and backslides into the childish girl she was when we first met her character.
Rayna did her a huge solid when she agreed to sign on somebody who was basically untouchable in the country music world.
Juliette had to understand that just because Rayna may respect her personally, she still has an entire brand to take care of. Rayna literally mortgaged her house and used it as an asset to fund her own label. This is her personal dream.
Rayna is a veteran in this business and she knows that Juliette needs some damage control before she slowly rolls her out.
I don't know, Avery put it all so much more eloquently than I am. When did he become the Yoda of Nashville? 
What one person thinks is an opportunity might be what someone else thinks is a threat.

Avery
In the end, Juliette does what Juliette wants. She was so unhappy letting Scarlett have the press for two minutes that she dropped the bomb of her signing with Highway 65 against Rayna's wishes.

Pausing on Scarlett for a minute, I guess her little pill habit didn't end when things with Liam did. Girl, see a doctor, nerves are normal. You don't have to take some sketchy stuff that isn't prescribed to you just for confidence!

So back to Juliette and her announcement: Rayna leveled with her like an adult, told her what was up and then did immediate damage control. They did their duet and now they will just wait for the reviews. I do like that Rayna is still willing to be on her side, though. It shows loyalty on her behalf.

I just hope Juliette can reciprocate that faith in Rayna.

Juliette is not going to be Rayna's only Public Relations issue when "Maddie Claybourne's" video starts getting some hits. What's that? Rayna Jaymes and Deacon Claybourne have a love child that Teddy passed off as his own for 13 years? Call the press!

Deacon is about to have a whirlwind hit his life. Between Maddie's paternity going public and finding out about Megan and Teddy, the previews have set a rocky road for Deacon. I think he picked a great time to be joining Luke Wheeler's tour. 

First Juliette, then Maddie, now Will. Everyone was making impulsive decisions on this latest installment of Nashville.

Will can't think of another way to get rid of the possible gay rumors and since he refuses to go public, he decided proposing to Layla was the solution. 

Will has to figure things out for himself before involving anyone else. Everyone on this show needs to start thinking before they act!

So who do you think acted the most impulsively on this latest episode of Nashville? 

Leigh Raines is a TV Fanatic Staff Writer. Follow her on Twitter.

Tags: Nashville, Reviews