On Switched at Birth Season 3 Episode 11 it's time for people to come to some decisions about their futures.
Daphne makes her choice between Jorge and Campbell and one of them is looking forward to the day her community service is over. She has other plans however, including a part time job at the clinic as she investigates her interest in medicine.
When a patient comes in that scares her, Daphne has to think twice about whether medicine is really in her future.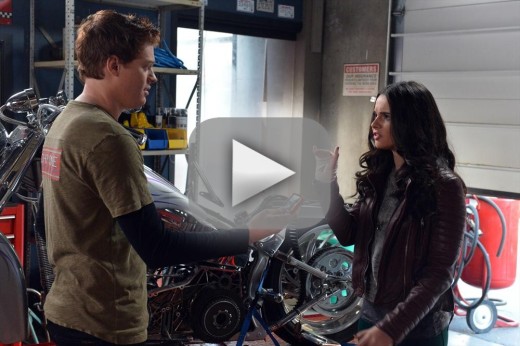 When pages of Kathryn's book at leaked, she immediately places the blame on her best friend with disastrous results. Is there a way for her to salvage the friendship?

Regina goes up against Wes and there isn't a way for her to win. How will she find a way to steer clear of legal troubles?

Bay enlists Tank's help to track down information on Emmett's girlfriend Mandy, and what she learns surprises and scares her. Tank, meanwhile, takes Bays words to heart and makes a change of his own. Is he too late to win her heart? Bay and Emmett are on common ground -- what does it mean for their future?

Find out about all of these stories in the midseason finale when you watch Switched at Birth online. Don't miss a minute!

Carissa Pavlica is the managing editor and staff writer for TV Fanatic. Follow her on Twitter and on Google+.

Tags: Switched at Birth