Senior year continued on Awkward Season 4 Episode 3, as Jenny and Matty tried to add some sextracurricular activities to the daily routines.
While Awkward Season 4's comedy is still not at the same level, there's at least some movement in the right direction when it comes towards finding the emotional core of the show and moving those plots forward.
Part of the reason why Jenna resonates with the viewer is that her experiences are real; so is how she handles the situation.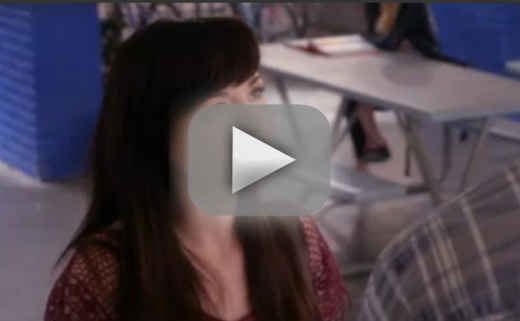 With Matty, she's at first willing to be friends with benefits. But as her experiences with Matty's situation grow, Jenna soon tires of Matty trying to exchange talking for having sex. It's a classic Jenna move to process and think about the situation before taking action, and, like most things in Jenna's like, the door is slammed in her face.

She wants to help Matty through his ordeal, but Eva soon replaces Jenna. Not that we know what happens at his house. 

Angel's introduction is much the same way. Jenna is of the opinion she can help her, but all Jenna ends up doing - along with Lacey's help - is getting Angel amped up for being 16 and pregnant. 

Tamara and Jake's breakup provided some decent laughs once Jake performed his song about Tamara. Taylor Swifting is definitely going on the must use list.

Tamara catfishing Jake is not al all unexpected with how desperate Tamara tries to change the conversation away from Jake's groupies to her side of the story. Jake detached from Tamara and making her squirm is the kind of development Jake needs. It gives him an opportunity to explore opportunities and interests that are outside Tamara's sphere of influence. 

Val is also given a chance to actually go back to the counselor Jenna can actually turn to. Giving her a pep talk and giving Lacey a groupon'd deal on Brazilian food and waxes at the same time. 

Will you be Taylor Swifting someone in the near future? 

Nick McHatton is a TV Fanatic Staff Writer. Follow him on Twitter.

Tags: Awkward, Reviews