On the winter finale, Dallas Season 3 Episode 8, Pamela sees the video of John Ross and Emma. She's furious when she finds out that Sue Ellen and Ann knew and didn't tell her. She lashes out at Sue Ellen who hits the bottle.
Bobby is furious with Annie for not telling him and he kicks Emma out.
Elena rethinks her plan for revenge against the Ewings but when Nicolas worries she's slipping away, he pokes holes in her diaphragm before they make love.
Annie goes to Harris to make sure he'll protect Emma. When she shares how angry she is with Bobby, Harris kisses her.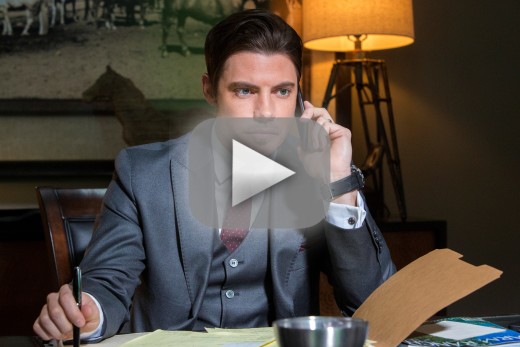 Pamela interrupts John Ross and Emma in their hotel room. In a shocking twist, she's wearing lingerie under her coat and offers to join in. As the three begin to have sex, Pamela has a seizure. Turns out she took a bottle of pills before arriving. Emma calls 911 as John Ross starts CPR.

Bo takes son Michael out of school without permission. Heather and Christopher search for them. When Bo is approached by the police he puts up a fight and runs. Michael is returned to Heather and Christopher tells her he wants to take their relationship to the next level.

Blaming the Ewings for his trouble, Bo heads to Southfork and sets it on fire. Bobby and Christopher rush inside not knowing who is there. Sue Ellen is passed out drunk on the floor as the flames engulf the house. 

Still reeling from the shock? Need to see it again? Watch Dallas online here at TV Fanatic.

C. Orlando is a TV Fanatic Staff Writer. Follow her on Twitter.

Tags: Dallas