On Grey's Anatomy Season 10 Episode 19, Cristina was nominated for a Harper Avery Award. Let's say it together now: Finally!
While everyone was super excited for her, she was just trying her best to not get too overwhelmed by the possible honor.
I will honestly be shocked if Cristina doesn't win. Heck, I actually think everyone at GSMH will be. Furthermore, I totally understood how even her greatest supporters were a bit jealous. We're only human.
I liked that Meredith planned a champagne toast to hide her seething jealousy as everyone raised their glasses cheering Cristina on. Clever, Mer. 
Once again, medical cases were at the forefront as we learned more about the bubble boy and family with heart conditions from last week's Grey's Anatomy Season 10 Episode 18.
While the former storyline has only been done a million times, I still was nervous when the young boy escaped from his protective bubble and ran out into the hallway. I loved what Alex did for the kid with his toy car, and I hope the bubble boy story isn't over just yet.
I feel the same way about the latter, as the doctors still haven't figured out the reasoning behind why the children keep experiencing heart failures. 
Elsewhere, Bailey and Webber worked together to transplant an HIV positive organ. I thought it was predictable when the best friend backed out at first only to change his mind later. The operation sparked something in Bailey and she's ready to step up her game with her genome research.
(By the way, where is Ben?!?)
Thanks to Derek and Callie's new toy that reads emotions, Callie realized she wanted another baby. Arizona wants the same thing and I'm kind of excited for Calzona. Although, I have to say I thought it was so strange that Arizona's first guess as to why Callie wanted to talk to her was because she thought she might have slept with someone else. Say what?!?
Moreover, I would love to play with Derek and Callie's new machine. It's like taking truth serum. Let's see more of this, please!
Other Thoughts:
Japril continued to disagree about everyday life issues. I try to care but I just don't. 
I'm glad Alex called Dr. Butthole back to let him know that he's considering the offer. Good for him and for us! It'll be fun to see more of Dr. Butthole and see how Alex manages at a private practice.
While some of my favorite shows are on hiatus right now, it's so awesome that Grey's Anatomy isn't. I love having back-to-back episodes all season long.
Don't forget to return next week to chime in on our Grey's Anatomy Round Table.
Overall, "I'm Winning" was full of medical storylines that kept me interested, but I wouldn't say it was "winning" by any means. It was simply good but not great. 
What was your favorite medical case?
Here's your first look at Grey's Anatomy Season 10 Episode 20, "Go It Alone."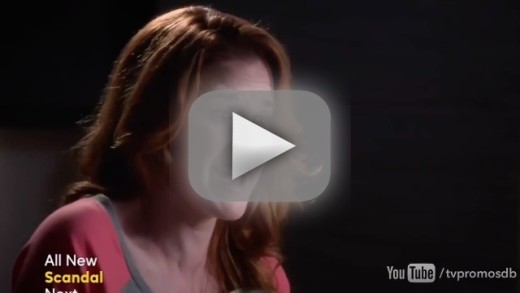 Tags: Grey's Anatomy, Reviews
Want more Grey's Anatomy?
Sign up for our daily newsletter and receive the latest tv news delivered to your inbox for free!
More From TV Fanatic
Check out this fun video from ABC, which features Shonda Rhimes, Kerry Washington, Viola Davis and Ellen Pompeo.
On tonight's The Bridge, Marco is made an offer that he initially refuses. Will he agree to go after Fausto?
Things go from bad to worse for Molly on Extant as she tries to escape the prying eyes of the ISEA but chooses the worst place for safety. Read on for a full review.
Mike is on a war path on Graceland... but is he headed in the right direction? Read our review of "Los Malos" now to find out!
---