Let's be honest: absolutely anything could happen on the Scandal Season 3 finale.
It's silly to try and wager a guess, especially considering the ABC synopsis simply that "Election Day has arrived and nothing is off limits as the candidates try to capture votes."
But one thing we do know for sure heading into Scandal Season 3 Episode 18 tomorrow night is that Quinn will be presented with a gift for Huck. Will it be one her new boyfriend wants to open, however?
And what the heck is it?!? Let the theories fly now: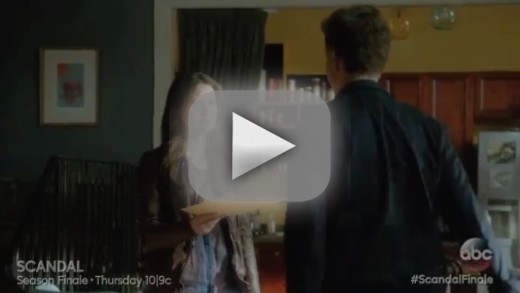 Elsewhere on the installment, look for Olivia to try and understand Maya's motives and for Charlie to make a surprising move.
Go watch Scandal online in order to catch up prior to the finale and click through ABC photos from it here:
Nothing is off the table as election day looms near on the season finale of Scandal. "The Price of Free and Fair Elections" is the 18th episode of the show's third season.