After watching Legit Season 2 Episode 11, Legit Season 2 Episode 10 is far more necessary in the context of the larger story.
Sure, that particular one wasn't my favorite and perhaps seemed too serious - but it was important to at least get Steve to that dark place before anything better could happen. We'd seen Steve get in bar fights and use the bathroom in Jim's closet, but his bender was that last straw.
If anything, getting to a point on the show where an intervention can be both funny and important for the characters is a good thing. It means we're invested enough to not only care about someone like Steve, but also allowing for his character to grow from his situation.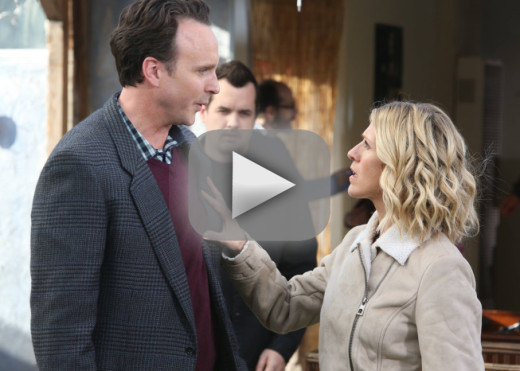 And I loved that the episode was pretty much focused on one location. It kept it all contained, while still being outrageous in its own right.

A party at the same as an intervention? Comedy genius.

It was hilarious listening to the group say their peace with Steve, each true to the particular character. And then to have Steve and Jim continually go back inside to do lines of coke (you know, because the intervention was for alcohol) added to the humor.

Plus, with each new person showing up, all you could think of was this is not going to end well. But congratulations on the intervention, Steve!

Once again, a short but funny moment with Rodney was icing on the cake.

Even the concept of Steve having to do all the work for his own blow job was humorous as was trying to debate about it. But lock the door, man.

As for the swinger parents, that too was worth a laugh because Walter wasn't actually upset. The look on Billy and Steve's faces was priceless trying not to hear about the arrangement. And poor Walter seemed to have gotten the short end of the stick on that one.

But in the end, even with all the hookers, blow and well-written comedic lines (some can be so subtle sometimes, too), Legit took that positive spin.

First with Jim getting a chance to say his true feelings to Steve, letting him know that Steve knows what needs to be done. Then, there was Steve finally choosing to go to rehab and Jim helping him get there.

That hug at the end? A very sincere moment and a major step for both Jim and Steve in the people that they are and are trying to become. They might just wind up being truly legit yet.

Will Steve going to rehab work?

Sean McKenna is a TV Fanatic Staff Writer. Follow him on Twitter.

Tags: Legit, Reviews