The ladies head west on The Real Housewives of New York City Season 6 Episode 15.
Well, almost all the ladies. We recap who packed their horse riding panties and who bailed on the trip all together in our TV Fanatic +/- review...
Sonja got quite specific about which underwear were appropriate for riding a horse. Minus 20. Poor Pickles. Is this really the best intern job she could get in NYC? Picking out Sonja's panties?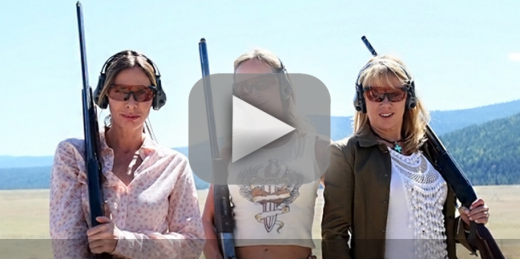 But she wasn't the only one concerned about things down under. Kristen and Carole headed to the spa for a Brazilian wax, or for Kristin it was a full body wax. She goes bare, everywhere. Plus 14.

Carole even asks Kristen to come in and chat while she's getting her hooha waxed. That could fall under TMI even for besties. Minus 23.

Kristen's trip to Montana hits a rocky start before they even leave the city. Aviva's bailing, which is really no big surprise. Every time one of these trips comes up Aviva practically has a nervous breakdown. 

But this time there's an entirely new excuse. Aviva's just been diagnosed with asthma. She's even got her doctor's note ready which apparently says that the polluted air in mid-town Manhattan is much safer than the wide open spaces and clean air of Montana. Minus 35.

Even better was Aviva opening up her bag of crazy and throwing it at Kristen. How many medications is that woman on?

Then there was Reid putting his foot down that Aviva was not allowed to go. It may go down as the worst staged scene in Housewives history. Minus 43. Maybe Bravo can spring for some acting classes for Aviva's hubby.

Honestly I don't know what Kristen was complaining about. i would have paid the doctor off myself if it meant leaving Aviva at home. Who in their right mind wants her around?

Back home, Kristen has her own issues. Hubby Josh proves what an ass he is once again when he plans to drop the kids on the grandparents while Kristen's away so that he can go party in the Hamptons.  He actually gets whiny about it. Minus 11.

Finally the ladies leave for Montana and Aviva might be gone but she's not forgotten. She had a wheelchair ready to pick her up on the other end. Plus 22 because Aviva can even be overly dramatic from thousands of miles away.

I've actually been to Missoula, Montana and it's a lovely town and a beautiful area…but if you're expecting the nightlife of NYC you will be sadly disappointed.

Thankfully Ramona sent along her own supply of Pinot to supplement her Huckleberry spritzers. 

As the ladies travelled from the airport to the ranch I had to wonder, do any of them wear seatbelts?!? Minus 50. 

The cabins are really lovely and despite Ramona's reservations it looked like the ladies were having fun. It's nice to see them do something besides go to spas and fancy restaurants every week. Plus 15.

But when the conversation turns to Sonja's gossipy facialist things take a turn. Everyone may have scoffed like it was one big joke but I'll side with LuAnn on this one. It's a lot less funny when the gossip is about you. That is unless you're Sonja. She seems to revel in the attention, good or bad. 

Episode total = -131!                                   Season total = -560!

What do you think TV Fanatics? Was Aviva telling the truth about her asthma preventing her from going to Montana?

C. Orlando is a TV Fanatic Staff Writer. Follow her on Twitter.

Tags: The Real Housewives of New York City, Reviews, Reality TV