It's the cabin fever zone on The Real Housewives of New York City Season 6 Episode 16, as friends turn on friends.
We recap how the lack of men has made the ladies desperate in our +/- review...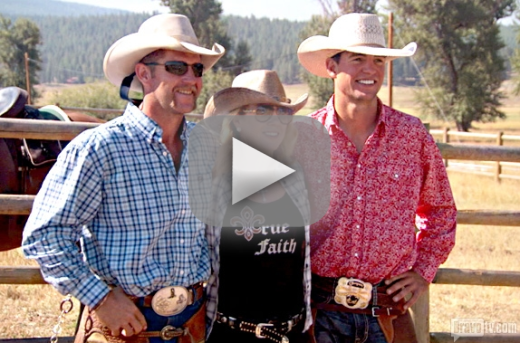 We know the ladies are vacationing in Montana but what the hell is Carole wearing?  Plus 21 for originality but we've got to wonder what she's got cued up on her Netflix subscription. Last week she looked as though she stepped out of Little House on the Prairie. This week it's a toss up between Dr. Quinn Medicine Woman and Firefly. 
But Carole's the least whiny of this bunch so we won't complain. Plus 10.
LuAnn seems to be having fun in Montana, it's Sonja that's got her boiling over. Sonja doesn't understand all the fuss about her facialist. She doesn't mind when people call her a slut behind her back. As long as they're talking about her, she's happy. Minus 25.
Either way, LuAnn's had enough of her dear friend as she quips, "Sonja seems to have a stick up her ass. No, wait a minute. I think it's the whole damn tree."
Of course the lack of men hanging out around the cabin may be Sonja's problem. "I had a squirrel trying to get into my room last night. I almost made out with him." Yes, Sonja's getting desperate. 
The cowboys really need to watch themselves around this group. The ladies may have been marking their territory when they were out there peeing in the woods.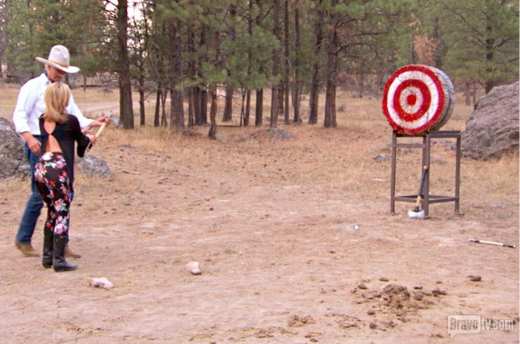 Ramona was almost tolerable…for Ramona. She just needed the air conditioner turned up and some extra Pinto to get through the day. But when she came to the conclusion that all of Aviva's medical issues were psychosomatic she decided she had to call her and tell her. Huh? Minus 33. We almost with that phone call had gone through. 

Later, the ladies split up. Kristen, Heather, and LuAnn go rappelling and did you see how high up they were? Holy ****!

A big plus 40 to Kristen for actually completing the task, tears and all. 

But Heather, being the gung-ho, athletic, tom-boy didn't understand the tears. And when she got drunk later on she got mean with her good friend. 

Yes, the geo-caching looked like a bust and Kristen probably expected most of the rest of this pack to bail on her, but not Heather.  Making fun of Kristen's earlier tears was the last straw. Minus 50. Kristen was done.

Episode total = -37! Season total = -597!

Which side of this fight are you on?

C. Orlando is a TV Fanatic Staff Writer. Follow her on Twitter.

Tags: The Real Housewives of New York City, Reviews, Reality TV