With less than a month until the premiere, here's a tip about Madam Secretary: some people may think outside the box.
But Elizabeth McCord doesn't even know there is a box.
That's why the President of the United States wants his former colleague to be his Secretary of State after a tragic accident claims the life of the standing Secretary. A box that isn't there, and accident that wasn't... these are just a couple of ideas floated in Madam Secretary Season 1 Episode 1.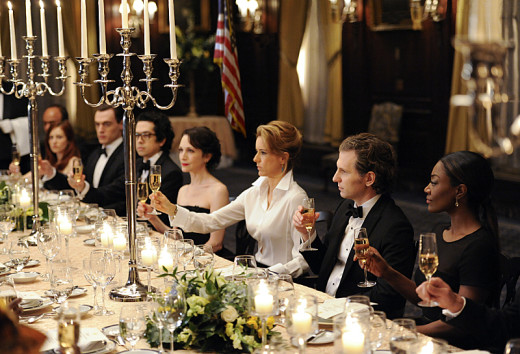 What can you expect when a college professor and former CIA analyst who left that job for ethical reasons is brought back into the world she tried to escape? 

As the official CBS synopsis explains her, Elizabeth is "a shrewd, determined, newly appointed Secretary of State who drives international diplomacy, battles office politics and circumvents protocol as she negotiates global and domestic issues, both at the White House and at home." 

She "is immediately faced with a maelstrom of complex political challenges, and an international hostage situation is her top priority."

Tea Leoni gives a strong and confident performance as Elizabeth McCord and when combined with the convincing supporting case it raises hopes that Madam Secretary may be a fitting partner for CBS's other female-centric drama, The Good Wife.

Bipolar CIA agent Carrie Mathison was the only one keen enough to guess that a rescued war hero had been turned by the enemy. She goes to all lengths to protect her country.

Madam Secretary will premiere on Sunday, September 21.

It will air twice and at different times on the east and west coasts, so pay attention: 8:30-9:30 PM ET; 8:00-9:00 PM PT - and then an encore broadcast at 10:30-11:30 PM ET, 10:00-11:00 PM PT.  

Carissa Pavlica is the managing editor and staff writer for TV Fanatic. Follow her on Twitter and on Google+.

Tags: Madam Secretary, Photo Galleries, Spoilers