TV on DVD: Community, The Blacklist, Last Man Standing, The Killing & More!
by Jim Halterman at . Updated at . Comments
Let's take a look at the latest shows hitting DVD this week, shall we?
The Blacklist Season 1: Anyone else fall in love with this show from the first episode last year? While it's easy to say star James Spader makes the show, the ensemble - featuring Megan Boone, Parminder Negra, Ryan Eggold, Harry Lennix and Diego Klattenhoff - doesn't disappoint. Dive into this one The Blacklist Season 2 premieres on September 22.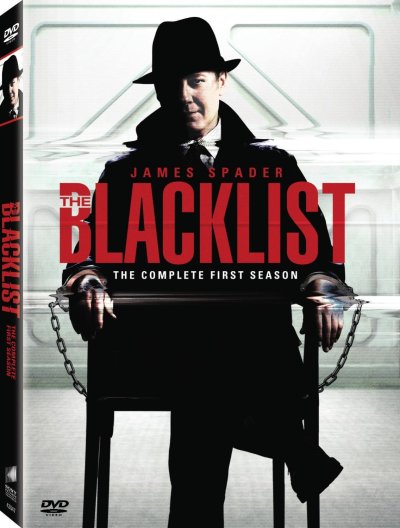 Community Season 5: The sitcom that has never had a huge audience but the one it has is loyal to the core. That and the fact that it's frickin' hilarious is keeping the show alive as it heads over to Yahoo for a final season. The fifth season just came out so while we wait for that sixth season, you can relive all the comedic adventures.

Last Man Standing: Seasons 1 & 2: Who knew TV missed Tim Allen so much. While this sitcom isn't the monster hit that the 1990s sitcom Home Improvement was, this fun series features Tim in a house full of women and how he deals with that without losing his mind. Nancy Travis always shines but brings grace to her role of the Mom who goes back to work and the sitcom kids may have their wise-ass moments but they somehow are still loveable. The first two seasons of the ABC sitcom are both out now so check them out before the new season starts October 3rd.

The Killing: Season 3: One of the more solid dramas on television but also one of the more frustrating. Despite gripes that the show is too slow, too dark and too sluggish overall, it continues to thrive in its own unique world. Maybe it's stars Mireille Enos and Joel Kinnaman or a great turn by guest Peter Sarsgaard in the third season but, like Community, the show will not die! Netflix just started airing the fourth and final season but if you missed out on Season 3, you can grab the DVD now.

Classic TV Pick Of the Week: Westerns like Hell On Wheels may be a dime a dozen these days but Westerns once ruled the TV dial and Gunsmoke lead the pack. The 10th Season (both volumes 1 and 2) was just released on DVD. Besides the surprisingly solid, dramatic stories told, it's also a hoot to see stars before they were stars in guest roles like Katharine Ross, Kurt Russell and Dennis Hopper. Gold, baby! Gold! 

Next Week's releases:

The Millers: Who knew pairing Emmy- winners Margo Martindale and Beau Bridges as the parents of Will Arnett would bring more sitcom success to CBS. In the series, Arnett plays Nathan Miller, who is newly divorced and looking forward to single life when his parents decide to follow suit. Mom moves in with Nathan and Dad moves in with sister Debbie (Jayma Mays). The kids become the parents...and there's more than a little bit of toilet humor so if that's your thing, The Millers is for you. Season 1 is available starting August 19th.

Revolution: Second and Final Season: While some fans weren't happy that  NBC didn't pick up the Eric Kripke post-apocalyptic drama for a third season, The second season follows Charlie (Tracy Spiradakos) and a band of rogues including her secretive mother (Elizabeth Mitchell) and uncle Miles (Billy Burke) as they continue to try to bring power back to the people and rebuild the USA. Besides all 22 episodes, the DVD/Blu-ray release includes a 'Heading West' featurette, the 2013 Comic Con panel, deleted scenes and a gag reel. You can pick up your copy on August 19th. 

With all the new shows coming this fall, watch for a flurry of releases of last season's shows in the coming weeks. We won't steer you wrong in the titles you should grab and the ones you should pass on by. Stay tuned!

Jim Halterman is the West Coast Editor of TV Fanatic and the owner of JimHalterman.com. Follow him on Twitter.

Tags: DVD News