Erinn Hayes is about to develop a crush on Coach.
According to TV Line, the Childrens Hospital star will appear on at least one episode of New Girl Season 4 as Ruth, the (kinda trashy) nurse at Jess' middle school who engages in a fling with Coach.
Look for her to take issue with Jess as the Vice Principal, due to the "no fraternization" policy she must enforce as an administration member.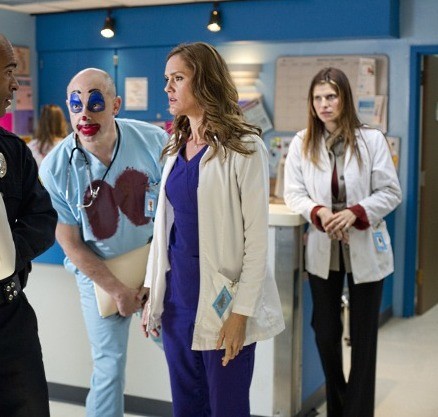 This episode will also mark the debut of Julian Morris (Once Upon a Time) as a science teacher who may end up fraternizing himself with Ms. Jessica Day. Uh-oh!
New Girl Season 4 kicks off on September 16 with a wedding at which Jessica Biel and Reid Scott will act as guests.
She's the most beloved character on television. Could her popularity have spawned the excitement over the name? There couldn't be a better Abby model. Life isn't always perfect, you know? But sometimes things would work out for the best if you just had faith."