Episode Guide
Andy Cohen has the ladies on the sofa to discuss everything that happened during The Real Housewives of New York City season 6.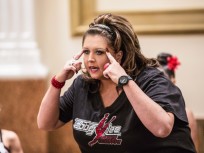 A new season of Dance Moms begins as Abby brings back her winning Select Team to compete against her original Elite Team in a rematch.
Divya grows concerned over Jeremiah's new relationship while Hank seeks romance with a woman he met in Europe on Royal Pains.
Alison moves in with Hanna, causing Hanna to spiral in "Scream for Me."
April makes a pleasant surprise when she plays hooky from work on Chasing Life.
Jane and Maura get drawn into the world of Celtic writings and coded confessions when a rare book seller is murdered on Rizzoli & Isles.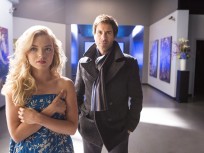 When Pierce and Moretti try to hunt down the killer of an art gallery owner, they end up in the middle of an art heist on Perception.
While undercover in Paris, Annie is invited to the Russian Embassy while Joan unravels the details of Arthur's latest trip on Covert Affairs.
Barry gets Jamal to have a meeting with an exiled opposition leader on Tyrant.
Gallaudet University gives Travis and Daphne their admission results while Bay tries to be Tank's friend on Switched at Birth.