Episode Guide
Mellie's struggles begin to draw attention and Cyrus recruits a power couple in or to have Fitz's State of the Union address to have the greatest impact on Scandal.
On How to Get Away with Murder, Annalise takes on a new client; an eccentric billionaire (Steven Weber) who is accused of murdering his wife.
Maggie keeps trying to make a difference at the hospital but encounters one unfortunate situation after another on Grey's Anatomy.
The Vampire Diaries Season 6 picks up many months after Bonnie and Damon supposedly died to conclude Season 5. Elena is now pre-med, Alaric is a professor and Stefan is off on his own.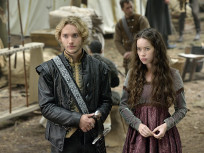 Mary takes charge on the Reign Season 2 premiere. It centers on the return of the Plague.
Laura and Jake end up where they had their first date during the investigation of a biker bar owner on The Mysteries of Laura.
Benson and Carisi disagree over whether alleged rape victims stories add up when a professional basketball player is accused of the crime on Law & Order: SVU.
A friend of Voight's appears to have been murdered by a serial killer on the next Chicago PD>
Meet the LAPD Threat Assessment Unit as they investigate horrible cases of stalking.
The BAU looks into a series of murders in Bakersfield on the Season 10 premiere. Jennifer Love Hewitt also debuts as a series regular.