Episode Guide
Elijah, Klaus and company continue to try and take over the French Quarter on The Originals Season 2 Episode 4. Read on for a recap of the installment.
On Supernatural, when werewolf attacks are reported Sam and Dean head out to see what is going on only to learn it is Kate, the werewolf they let live!
Felicity visits The Flash because she heard of Barry's new powers and wants to get a look for herself. She's there in time to get a look at Captain Cold, too!
On Marry Me, a supermom derails Annie and Jake's plan to create a haunted house for Halloween.
Jane ponders a life-altering decision on Jane the Virgin Season 1 Episode 3. Meanwhile, Alba takes it into her own hands to stop Rogelio from trying to see Jan.
Barbara issues a warning to Jim on Gotham Season 1 Episode 6. Dan Hedaya guest stars on this installment of the new Fox drama.
An Internet celebrities is killed on Castle Season 7 Episode 5. So Castle and Beckett explore the flashy world of World Wide Web fame this week.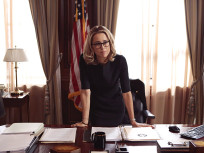 A dire situation in West Africa has Elizabeth pleading with the President for help on Madam Secretary.
Diane goes up against Louis Canning and David Lee when she plans to move Florrick/Agos/Lockhart into the Lockhart/Gardner/Canning office space on The Good Wife.
On Once Upon a Time Season 4 Episode 5, Regina reluctantly teams up with Emma when Sidney gives her a lead on the Snow Queen's whereabouts