Episode Guide
On Castle Season 7 Episode 9, the star of Rick's favorite old action movie is found dead. As a result, Castle and Beckett delve into the actor's past.
On Madam Secretary Season 1 Episode 11, Elizabeth, Henry and Isabelle search for the late Vincent Marsh's secret bank account then realize they know someone who has access to it.
On Once Upon a Time Season 4 Episode 10, the residents of Storybrooke prepare themselves for the spell of Shattered Sight while back in Arendelle, Anna and Kristoff awaken to find a new enemy.
On Revenge Season 4 Episode 9, Nolan offers up some information in order to salvage his reputation, while Emily and Victoria continue with their rivalry.
On The Walking Dead Season 5 Episode 8, Rick seems a peaceful agreement... but the rules and all morals end up being tossed aside by new enemies.
On CSI Season 15 Episode 7, an investigation delves into the world of "rubber dolls" after a victim is stabbed in an alley.
On Kourtney and Khloe Take the Hamptons Season 1 Episode 5, Kourtney and Scott deal with the fact that the latter has checked himself out of rehab.
On The Mentalist Season 7 Episode 1, Jane and Lisbon must hide their new romantic relationship from their colleagues and a new agent joins the team.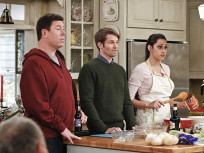 On The McCarthys Season 1 Episode 5, the family works to get Gerard to break up with his girlfriend over Thanksgiving Dinner.
On Elementary Season 3 Episode 5, Sherlock and Kitty investigate a murder connected to the diamond trade.