Episode Guide
We pick up 10 days after Tara's gruesome death on the Season 7 premiere of Sons of Anarchy.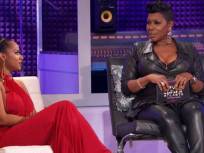 The ladies continue to bicker and debate on part two of the Love & Hip Hop: Atlanta reunion.
Elena has an all out showdown when she confronts the Ewings and a new battle emerges when Nicolas' schemes to steal Ewing Global on Dallas
Setrakian gains a new and unlikely disciple on The Strain this week. Meanwhile, a trip to a Brooklyn convenience store turns into a deadly all-night siege .
Roy tries to get Terry to testify against Lee Anne to get her case against the city thrown out of court on Reckless.
Cullen's family is at risk when a stranger arrives. Elsewhere, the Swede faces consequences at Fort Smith on Hell on Wheels.
During the Castle's Gathering ceremony, Claire plots to find a way to escape on Outlander.
The Doctor is the only one who can help when a Dalek fleet surrounds a rebel ship on Doctor Who.
Grace and Anika head off to visit college while Neil stresses over meeting a deadline at work on Satisfaction.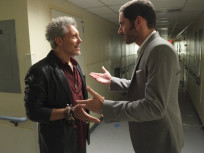 Alex gets a taste of Rush's lifestyle and a rock star client introduces Rush to a new hallucinongen.