CherenaFTW[Luvs Cats!] Forum Posts
Oh and the awkward breakfast scene between Serena, Dan And Vanessa in 'Seventeen Candles' 1x8. Hilarious.
The Derena beach scene in "Summer, Kind Of Wonderful" at the end, OMG, and with MCS playing in the background, I just about die every time I see it. They didn't need to say anything their expressions and body language did all the talking. It was Epic, oh Derena how I miss you!!!
yo, derenaislove Wut up Guuuuurl/Guy!!!
I was re-watching the episode today, and couldn't help but to notice how much of an emphasis was made on the limo that Nate was driving(LP-DQF 8093, you can see it if you zoom in) and then Max kept staring at it (when they were talking outside), which obviously we all know Nate got on the wrong limo, cahir took his "obviously-been-messed-with" ride. The gas was leaking, and we never saw what Max and Trip talked about. Max calls ChIVey and tells her he got his 'money'. I think it was sabotage, Trip had a motive (He's gonna lose the elction,Gramps basically disowned him for Nate).
how do you kno they are cheatin?
I hate how blair's all like "if Chuck doesn't want to be with me then I WILL have to marry Loius, I have to find my happiness". And I'm like Bitch please, you don't need a man by your side to be happy or to raise a child, and you definetly don't have to marry your baby daddy if you don't love him. It will only make her unhappy and therefore the child will suffer the consequences of a failed marriage later in the future. She shouldn't  worry about which guy loves her more or so, seriously her only preocupation should be making the child's life joyful with or without a father. She's too immature to be a mom (glad they are killing that sL), around season 3 she was making progress but it all went down the shitter.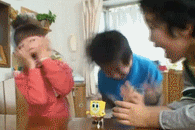 OMG I'm totaaaaally watching for the interesting heart-wrenching storylines. Every episode is so different and the characters are so well developed, I'm at awe. Thank you writers for writing this amazing epicness of a show. Chair is so OMG i luv dem together, because chuckles is such a sweetheart he knows how to treat a woman, they belong together,OMGG he betta not die!!!I'm so excited for what's to come, these storylines are so origional and not at all cliche!!!OMG OMG LUVIN this show!!!!....NOT.Fuck You writers, you ruined my show, this is me to the writers after every ep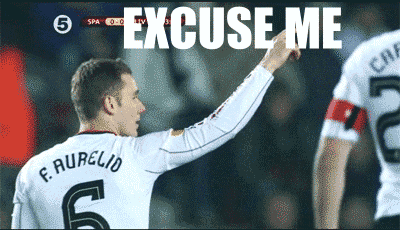 Serena and Chuck are siblings. You know, Lily adopted Chuck...
yea but they are not blood related or have someone that shares DNA with the 2 of dem. So it's all fair game.
I started watching GG since season 1 back then i was a young teen which is why i immediately set sail in the Chair ship (now a Dair fan) and continued watching. but the only reason why I'm still watching GG now is because I always have to finish what i start, so that means putting up with the shitstorm of bad writing and caricatures of what were once characters, i hate that shit, I'm like this everytime I watch GG
I mean if Dair is gonna happen why not them.Dan and Serena were eachother's first real loves and likewise for Chuck and Blair(I'm not including Nate since he was only an infatuation of Blair's youth). I think S&C should hook up just so D&B could know how it feel0p-s...Well mostly so Blair can know how it feels to lose your one true love to your BFF.