Elise of the Upper East Side Forum Posts
UM WATCH THIS- http://www.people.com/people/videos/0,,20748181,00.html?obref=obnetwork
it's at the 1:00 mark. Because they're number 1, basically.
I really didn't know if CB would be included because of how effed up the show (and even CB as characters and as a couple) became eventually…but despite all of that, they were so classic and epic and meant to be and just PERFECT that they are considered to be one of tv's classic couples, like cory and topanga, jim and pam, etc etc. And obviously IMO CB is the absolute best, even though I definitely rooted for some of the other couples too :) There are just no words for how much I love CB :') Watched like a million a few CB scenes today, so I'm super nostalgic…sorry for my rambling.
I seriously want to throw things and hurt people (the writers in specific) when I think about how amazing CB (and GG as a whole!) were and how the writers ruined everything and wasted/ruined what could have been SO FREAKING AMAZING. Their season 1 and 2 amazingness made them a classic couple but they still have that chemistry/perfection together (sans decent writing) in the following seasons. Anyway, I just wish this show had been in good (or at least competent) hands for those 6 years (could've been longer if Safran & co hadn't slowly tortured and killed the show just saying)...We would have so many scenes. So many amazing scenes.
Thank God they had good writers for a while because they have some amazing scenes and they are an amazing couple. and thank God for fanfic because wow I don't know how those writers got their jobs, it's such an embarrassment. Poor Leighton, poor Ed, poor everyone (including us) whose talents and time were wasted by the horrible writing. It was such a wonderful show in the beginning :'( But anyway, super long rant story short, CHUCK AND BLAIR ARE THE BEST!!! Only couple from GG that made this list just saying, not that I'm surprised <3 Proud to be on team CB, but will forever be bitter about what we went through and what this show could have been :(
hope y'all are doing well! (hope you're feeling better pty!) soooo glad this site is working again!!
yay theresa you're back and you can post again!!!! :D
this thread isn't so dead after all ;) YAY!!!!!!!
love all the pics (I've missed your picspams! and the recent(ish) one of ed and chace! so glad they've stayed friends :D)
I think it's safe to say this new format killed the thread :( I miss it. theresa93622, are you our Theresa (Still Love Chuck??) I MISS THIS THREAD!!! It was so comforting to check and see CB/GG pics every day, I'll miss that. I don't like change :'( Going to check twitter now, but CB 2.0 is where my heart is/was </3
#dramatic
but I can't help it, I love(d) this thread and I don't want to move onnnnn!!!!!!
ooh we can edit the posts now, that's cool! I guess yesterday things weren't completely updated yet or something. I sometimes don't like change but it actually seems like an improvement :) I remember I complained when GGInsider became part of TVFanatic but I've gotten over it, it just takes some getting used to.
so Carolina, Lily and Rufus are in a movie together??
---
Carolina, thanks for the links!! K, SO SO good to see you here, it's been way too long!!
Thanks Eric, now I can see page numbers and use bold and post pics so I'm warming up to everything now
reading the NWN link: "Blair lets Dan kiss her on the cheek. That's just, like, completely incorrect. The original Blair would never let Dan even shake her hand. And it happens twice." -this coming from a Dair fans my friends. I rest my case. (dammit I can't make it bold or italicize it now?! WHAT IS THIS NEW FORMAT, IT SUX!!)
and thanks for the link pty! It's been too long since I've seen anything from NWN!!
okay I'm in but ahhhh why is it different, I hate it!!! :( at least it's still here though!! thx for the pix as usual Theresa!
hey Theresa, how've you been?? :) love the pix!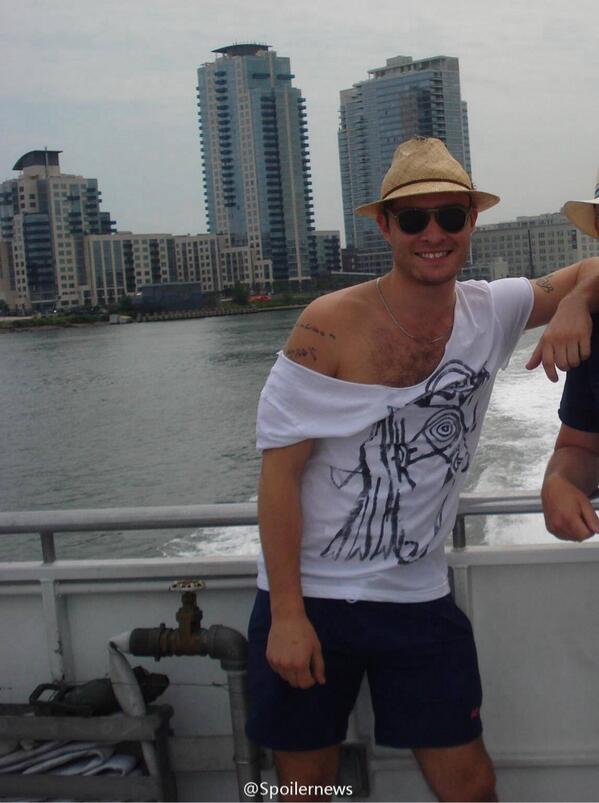 except this one.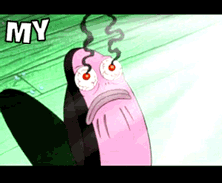 love this :))) only good part of season 6
I will never get over how perf this is :') omg.
lol
haha looks like he's having a good time ;)